Edgeless.io Ethereum Casino Offers 0% House Edge Games
Edgeless.io Ethereum Casino Offers 0% House Edge Games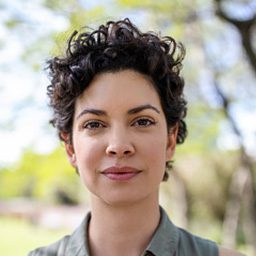 The online casino gaming industry has always been an early adopter when it comes to new technologies. A very recent example of this attitude toward technology has been the industry's positive response toward cryptocurrencies.
With Bitcoin and Ethereum slowly getting more mainstream, operators, and developers have started supporting these cryptocurrencies for their online casinos and casino games. And so far, these blockchain technologies have been benefiting not only operators but players as well.
Edgeless.io
Late last year, an online casino called Edgeless.io debuted. At first glance, you'd think it was a run-of-the-mill operation that featured the same casino games found in most online casinos. However, online casino is more than just that. Developed from the ground up, Edgeless.io is perhaps the first online casino that utilizes Ethereum blockchain technology not just for payments but also for its casino games' RNG validation. In terms of licenses, the online casino has one issued and regulated by the Government of Curacao.
Ethereum smart contracts
So what makes Edgeless.io worth it for both operators and players? A hallmark feature of the Ethereum blockchain is its support for smart contracts. These smart contracts are essentially scripts/codes that allow for the digital facilitation, verification, and enforcement of a contract. Thanks to this feature, transactions made on Ethereum apps are guaranteed secured and can be coded also be more transparent. In Edgeless' case, this feature is a boon for players.
While online casinos boast of provably fair casino games, there really is no way of knowing if what they're advertising is true or not. There have been instances where online casinos still managed to fleece players of their money. On Edgeless.io though, players need not worry about this.
Seeking to build back the trust lost thanks to unscrupulous operators, the founders of Edgeless made transparency one of the online casino's defining features. Thanks to their smart contracts, players can verify the fairness of the Blackjack or Dice Ethereum apps/games that they're on. And what's even better is that they can do so at any point during their whole playthrough.
0% House Edge
Aside from just the transparency, another feature that Edgeless.io offers is a 0% house edge on all of its games. The majority of online casinos have house edges that can range from 1% to 5%. As for Bitcoin casinos, these have relatively lower house edges at 0.1% to 1% depending on the casino game played.
Granted it only has Blackjack, Dice, Poker, and Sportsbetting, 0% is still very favorable for players. Of course, the lack of a house edge doesn't necessarily mean that players are guaranteed winners. Blackjack and Poker are still games that require skill and players who employ inefficient strategies can expect to rack up losses. In this manner, Edgeless can still manage to generate revenue for the continuation of its operations.
Promising future for Blockchain technologies and online casino
Edgeless is far from perfect. It's still relatively new and the casino games selection is rather paltry. With that said, even if the online casino is a little more than a proof of concept now, the fact that it's up and running only bodes well for the future.
Operators as well as casino gaming software developers and publishers would do well to learn from how Edgeless.io's efforts from this point on. Ethereum (and other blockchain technologies) is more than just an alternative payment solution that operators can integrate into their online casinos. With Edgeless' example, these technologies can also be used as the foundation for a decentralized, transparent, and secure online casino platform that should still (hopefully) be profitable. It's only a matter of time before Ethereum casinos start to rival those of Bitcoin and Bitcoin Cash.