Easy Strategy for Jacks or Better Video Poker
Easy Strategy for Jacks or Better Video Poker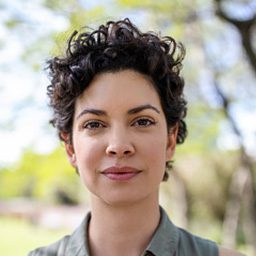 All video poker variations have different strategy charts to be able to play at a high level. These charts can be hard to remember and hard to play perfectly.
Most often there are three levels of strategy. Optimal, which is computer perfect play on every possible hand. Intermediate, which will be a little easier to perfect and will have just a small increase in the house edge over optimal play. And then there will be an easy strategy, which will have way less memorization, but be even a little higher house edge than Intermediate.
Luckily, in standard Jacks or Better video poker, the easy strategy is only slightly worse for the edge against you than optimal strategy. The optimal strategy for a 9/6 Full Pay machine like this:
Royal Flush 800
Straight Flush 50
Four of a Kind 25
Full House 9
Flush 6
Straight 4
Three of a Kind 3
Two Pair 2
Jacks or Better pair 1
has over 30 plays you would have to memorize and play correctly every single hand. If you can play perfectly, the payback on the machine would be 99.54%.
The easy strategy has only 16 plays to memorize, with many of them being very obvious what should be done. By memorizing just these 16 plays the payback on a 9/6 Jacks or Better machine is 99.46%, or only 0.08% reduction to the payback compared to perfect play. Not a bad trade-off for having to memorize about 20 fewer options.
Easy Strategy
By following the below priority order, even if you have to print it out and have it with you when you are playing, you will play almost perfect Jacks or Better video poker. If two or more of the below options are available to you, always take the one higher on the list.
Keep any Royal Flush, Straight Flush or Four of a Kind dealt with you.
Keep 4 to a Royal Flush.
Keep Three of a Kind, a Straight, a Flush, or Full House.
Keep 4 to a Straight Flush/
Keep Two Pair.
Keep any Jacks or Better pair.
Keep 3 to a Royal Flush
Keep 4 to a Flush.
Keep any Pair less than Jacks.
Keep 4 with an open-ended straight.
Keep any two suited cards Jacks or Better.
Keep 3 to a Straight Flush.
Keep 2 unsuited Jacks or Better Cards. If there are 3, keep the lowest 2.
Keep suited 10/Jack, 10/Queen, or 10/King.
Keep 1 Jack or Better.
Throw away all cards if none of the above apply.
Practicing this strategy on a free video poker game before playing for real money is a good idea. As mentioned above, it is not an optimal or perfect strategy, but it will allow you to play longer on your money in the long run than just playing off the top of your head.
Jacks or Better Video Poker Bonuses & Tournaments
You'll be hard-pressed to find Ultimate X and Flip & Pay video poker online but if you want your fix of video poker games, one of the places to start is with our video poker bonuses page. We also have a list of video poker tournaments including ones that require no buyings.