Daniel Cates admits to cheating on Fun Ocean poker app
Daniel Cates admits to cheating on Fun Ocean poker app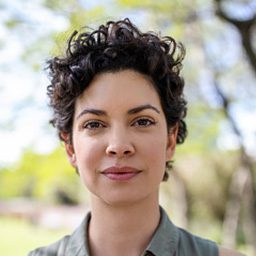 The pro poker player Daniel Cates was accused of cheating on the Fun Ocean poker app. He has recently admitted on his twitter account that these accusations where true. This kind of practice is known as "Ghosting", and it occurs when a "strong" or "high level" is helping a weaker player in an online game, the job of this "strong" player is to instruct the weaker player on what moves, bets and the general decisions he/she should make. Usually, a player or players that are ghosting could even take control of their friend's account and simply play as them. Ghosting is also used in the late stages of a big-money online tournament. On this particular scandal, there was a pro player (Daniel Cates) involved in the scam.
Cates said on his twitter account that he played "with" a person named Sina, who was one of the participants in the game. He explained that the game was supposed to be filled with professional players who were also "ghosting" recreational players. In his defense, he thought that due to the conditions of the game, there was no problem is he did the same with Sina. However, Cates also mentioned (before apologizing) that he did not think that it was not fair that he would be the only one being accused when other pro players were doing the same thing.
He also stated that he played on the private game against Bill Perkins for just a few hands, additionally, he mentioned that he never played against Dan Bilzerian as previously claimed. Cates also indicates that he felt comfortable by ghosting as it was supposed to be a private game where everyone was doing it, and this was clear if you consider the "unique" high-level of the play. Unfortunately, Perkins was caught in the "cross-fire" and that's what Cates is apologizing for.
In his apology, Cates recognized that, as a pro player, and a role model for the poker community, his punishment should be disproportionate compared to a casual player. He also mentioned that he holds himself to a high standard of ethics, and, as he was sorry for his mistakes, he promised to do his best to behave better in the future.
According to www.pokerstrategy.com, the response given by Cates to all of this situation is hard to interpret, as it is both apologetic and, also, dismissive of the charges. If you take into count that, on an earlier response, Cates said he "forgave" anyone who had accused him of something that, at the end of the day, he admitted doing. This kind of attitude corresponds to the idea of "ghosting" as a shady practice rather than a scam or something that should be considered cheating.
Scandals related to Ghosting are not new in the online poker world. A few years back there was the "Mike Postle Scandal", but according to the accusations made by Perkins this new scandal would make the previous one look like a "church service". Additionally, this is also not the first time that the "Jungleman" (Cate's artistic nickname) was involved in a high-profile cheating scandal.
According to www.cardplayer.com, Cates backed and coached a Portuguese high-stakes player named Jose "Girah" Macedo. It was later revealed that Macedo was scamming several high-stake players by making them face a specific opponent under the nickname of "Sauron 1989".
Due to his previous history and the fact that his apology felt "incomplete", Cates received some blowback on his social media accounts regarding the lack of sincerity in his written apology. Cates made additional declarations on his twitter account where he recognized that multi-accounting was a wrong practice (even if others are doing the same), he also mentioned on that tweet that he would put himself as an example and stop that kind of practices to find a way to make things right.
As a result of this "internet drama" the three-time World Series of Poker bracelet winner, World Poker Tour Champion, high-stakes cash game regular and famed poker broadcaster Nick Schulman, responded in support of cates with a hashtag "free jungle". Schulman later explained that he created the hashtag to respond to a comment, but to also show that he felt that the level of outrage from the masses exceeded the crime.
Ghosting represents a grey ethical area inside the online poker world. Some Pro players and high-stake players consider it completely wrong and a "fancy way" of cheating, while others just see it as a regular thing to do. Despite the current (and previous) accusations, and being ghosting a grey ethical area, it is very unlikely that this scandal will destroy the Jungelman's reputation. However, as Perkins and Cates have Both sated that there are even more high-profile names involved in the situation, we will need to wait and see what this will bring to the poker community in the next days.