Online Casinos Beat Out Online Sports Betting
Online Casinos Beat Out Online Sports Betting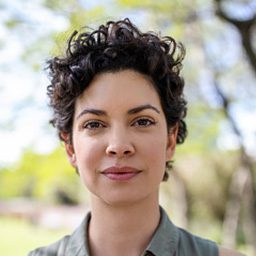 Generally speaking, sports betting is considered harder to beat compared to casino games. One reason would be the fact that casino games are evergreen: their rules have not changed over the years, allowing players to develop winning strategies using trial and error. On the other hand, sports events depend on numerous variables that can change the odds in the blink of an eye. Given the nature of the two activities, average gamblers are likely to find more pleasure in casino games than sports betting. Do these preferences also reflect in revenue? Let's find out.
Do Online Casinos Generate Higher Revenue for Operators?
Online casinos have proven to be more lucrative time and time again compared to sportsbooks. At the same time, they are less prone to suffer from seasonal fall-backs that are known to frequently impact sports betting. Online casino betting in the North American market has kept growing consistently over the years, and this includes the most evolved and successful markets. According to a PlayCanada.com study, online casino betting generated 153% higher revenue for operators compared to sports betting in the United States in 2021. At the same time, online casino betting generated 339% higher tax revenue compared to sports betting. The Ontario market that officially opened its doors to sportsbooks and online casinos on April 4 2022 is expected to record similar gaps in revenue for the two industries.
While betting on sports may draw more attention to it, online casinos ultimately deliver the high numbers everyone is after. In states that have already legalized and regulated the online gambling market, this has been fairly visible through the online casino revenue that constantly manages to surpass revenue from online sports betting.
In 2021, online casinos in West Virginia, Michigan, Pennsylvania, and New Jersey brought operators $3.8 billion in gross revenue. By comparison, online sportsbooks produced only $1.5 billion. At the same time, the $3.8 billion recorded in the four previously mentioned states alone was higher than the $3.6 billion in revenue recorded by online sportsbooks in all 20 states where betting on sports was legal. As for local and state taxes, online casinos brought in $976.8 million in 2021, while sports betting operators generated taxes worth $222.4 million.
Which Sports Betting Operators Are Showing Interest in Casino Products?
As expected, the huge difference in generated revenue has convinced many operators popular in the sports betting industry to add casino products to their offerings. The list includes prestigious companies such as FanDuel, DraftKings, and BetMGM. FanDuel's casino games are already available in Michigan, New Jersey, Connecticut, Pennsylvania, and West Virginia. DraftKings also offers a variety of online casino games available for both iOS and Android users. The games can be accessed by players in all states where casino gambling has been legalized and gone live. BetMGM's casino offerings are now available in several US states, as well as Ontario.
Predictions for Online Sports Betting and Online Casinos
Sports betting is currently on a rise in all states where it is legal. Goldman Sachs Group Inc. predicts the online sports betting market's yearly revenue will reach the $39 billion mark in the upcoming decade, from less than $1 billion in 2021. In June 2018, wagers from sports bettors hit the $310 million mark. In October 2021, the same bettors wagered $7 billion, signaling a huge increase. One explanation would be the boost given to online sports betting during the Covid-19 lockdowns. Mobile wagers also turned into bettors' favorite method to wager on sports, overtaking brick-and-mortar venues that were shut down during lockdowns.
However, people's growing interest in sports betting is not the only factor triggering the amazing growth in this industry. Many professional sports clubs, leagues, and media companies have signed exciting partnership deals with a variety of gambling companies. This generated fresh mixes of products and services that bettors were eager to try. Without a doubt, the future of the sports betting industry is looking brighter than ever.
By comparison, US casinos and gaming apps recorded $53 billion in revenue in 2021, according to a report from the American Gaming Association. The number marks a 21% increase compared to the last year's revenue record that was set in 2019. The online gambling market in the US is expected to record a compound annual growth rate of 17.34% by the year 2026. The live casino market is gradually growing. Popular casino software developers such as Evolution Gaming and Ezugi have obtained licenses that would allow them to offer their live dealer games in New Jersey and other US states. The continuous technological advent in the industry is also making online games more attractive than ever. With even more states jumping on the wagon and choosing to legalize gambling online, the online casino industry in the US is also expected to stay on an ascending trend in the upcoming years.
Final Thoughts
All in all, while the sports betting industry continues to be more lucrative than the online casino field, they are both showing clear signs of continuous expansion. The rise of the metaverse in the upcoming years may also bring the two markets closer together. Finally, the increasingly important role of esports within these fields will also contribute to the growth of the gambling industry as a whole at a global level.