Casino Stocks: Everything You Need To Know
Casino Stocks: Everything You Need To Know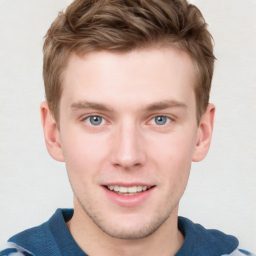 While its worldwide expansion never truly stopped in the past decade, the iGaming market in the US has been confronted with a series of obstacles and limitations imposed by the restrictive legislation. However, a series of factors including the unstoppable digital revolution and gamblers' shifting interests have led to a more relaxed set of regulations. The iGaming market is now healthier and continuing to thrive. Investing in it sounds like a good idea for many.
Don't Get Left Behind – Invest in Casino Stocks
The global online sports betting industry alone is expected to see its revenues grow five times by the year 2028, reaching $10.1 billion from $2.1 billion in 2021 according to data from Gabelli Securities. Online casino gambling is also picking up the pace in the US, from $2,178.29 million in 2020 to a projected CAGR of 17.34% in the next five years.
Without a doubt, the iGaming market is gradually turning into an appealing place to invest in. Casino stocks and online gambling stocks are gaining more ground on important stock exchanges like NASDAQ and NYSE. If you don't want to get left behind, find out what is the best investment opportunity for casino aficionados, how to invest in gambling stocks, what are the most successful publicly traded gambling stocks in the US, and more.
What Are Casino Stocks?
Similar to general stocks, casino stocks are securities that stand for the ownership of a fraction of an underlying casino company. Owning casino stocks means owning a small proportion of the profits and assets of the respective casino. Casino shares are smaller units of casino stocks. Stock dividends are dividend payments issued to casino shareholders made in shares instead of cash.
What Are Online Gambling Stocks?
Betting on the house by investing in it has turned into one of the best ways of making money on online gaming. This is exactly what online gambling stocks refer to. When engaged in a form of gambling, you do not own something of your own. However, investing in online gambling stocks means owning a share of an underlying company that has been listed on a public stock exchange market in the US. Investing in iGaming stocks means investing in a large variety of operations, including specific gambling operations, hotel operations, and land and online sportsbooks.
Where to Buy Casino Stocks
Casino stocks can be bought on stock exchanges from online stockbrokers or through private sales. All transactions need to comply with all regulations imposed by the US government as means of protecting investors from fraudulent activities.
Where to Invest in Gambling Stocks
One of the most obvious companies to focus on are companies that are directly involved in online casinos and online sports betting, including those that run apps that allow players and bettors to place their wagers.
For something with broader exposure to the gaming world that also includes land gambling venues, you could choose gaming exchange-traded funds or ETFs. These enable investors to buy an entire collection of gaming assets using a single fund. They also trade at low prices on exchanges similar to casino stock. Gaming ETFs will give you the chance to take advantage of the trade that is gradually reopening as more individuals are ready to travel and visit casinos.
Racetracks and gaming technology providers are also good places to invest in gambling stocks. Instead of solely investing in gaming companies, you could consider investing in those companies that supply the technology supporting the iGaming world.
What Are the Best Gaming Stocks to Buy Now?
DraftKings (DKNG) is a good company to invest in if you are particularly interested in the sports-betting sector of investment. The company has big plans to grow exponentially and its 221 partnership with the National Football League which also includes FanDuel and Caesars will allow it to use the league's trademarks and intellectual property for promotional betting materials.
Flutter (PDYPY) owns FanDuel, its main sportsbook and fantasy sports platform, along with PokerStars, BetFair, and other similarly big names in the gaming world. FanDuel owns around 42 percent of the online sports betting market in the US, making for a clever gaming stock idea to invest in.
Caesars Entertainment (CZR) is an iconic company on the Vegas Strip and it also owns dozens of other successful properties. Last year, the company purchased one of the UK's most important sportsbooks, William Hill, then sold its foreign operations and chose to solely put the emphasis focus on sports operations in the US.
MGM Resorts International (MGM) is another important company operating its casino in Las Vegas, along with the Mirage and others. It also runs online gaming and sports betting operations via its BetMGM website, turning it into an excellent publicly traded option.
Another similar alternative is Las Vegas Sands (LVS), a company that is currently managing some of the most successful casino companies on the planet. The list includes the Venetian Macao and the Marina Bay Sands.
Churchill Downs (CHDN) manages TwinSpires, a successful online website that offers sports betting operations. The company also provides classic casino games in different locations.
Roundhill Sports Betting and iGaming ETF (BETZ) is a fund that primarily focuses on online gaming and sports betting with a 0.75% expense ratio. This ratio is used to determine how much the investor will need to pay throughout the year to own the respective fund. For a 0.75% expense ratio, you will pay $75 a year for every $10,000 you have invested in the fund.
VanEck Vectors Gaming ETF (BJK) displays a richer array of betting companies, including sports, betting companies, and casino operators. It has a 0.65% expense ratio.
The ongoing growth and stabilization of the online gambling sector are now providing lucrative opportunities for investments. Keep a close eye on those casino stocks with the most momentum including Full House Resorts Inc, Bluegreen Vacations Holding Corp., and Golden Entertainment Inc. if you wish to invest in some casino stocks with the highest total returns.