Casino Live Chat with Lili from King Billy Casino
Casino Live Chat with Lili from King Billy Casino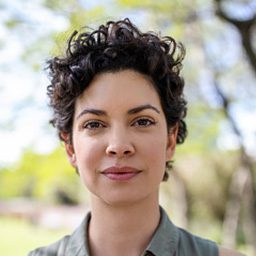 Lili
Which casino are you working for?
How long have you been working as a live chat agent?
I have been working for 6 months already
What is the biggest amount you have seen a player win at your casino?
The biggest amount I have ever seen won by a player is over 200 thousand dollars. The most amazing thing is that it was won from a single spin.
Where do you live?
I live in Kyiv, Ukraine.
What do you like to eat?
I enjoy eating healthy food, avocados and apples are part of my daily diet. However, never have I ever resisted a piece of cake when given one 🙂
What are your hobbies?
I enjoy practicing sports going to gym, swimming pool, and running. I adore films, therefore I can call myself a moviegoer. I like reading books and simply hanging out with my friends. Travelling is the thing that brings me the biggest joy! In general, I live an active life.
Do you like to gamble?
No, gambling is only a part of my job, but not of my everyday life. I think I should be cold-blooded to be objective during my work 🙂
What casino games do you like to play and which are your favourite games?
Since I do not like gambling, so I do not play. But when players have issues, I have to go to the game to make sure everything's working from my end, so sometimes I enjoy the graphic design, but that's it.
What music do you like to listen to?
I am a wild meloman! I can listen to simply everything, from Beethoven to Nirvana:) In general, I like pop music, rock, dance music, and classic.
What do you enjoy the most about your job?
What makes me happy is that we bring a little joy to people, making them forget about their everyday life problems:)
What do you enjoy the least of your job?
Sometimes players are quite mad and irrational in their sayings, and this sometimes upsets me. However, I have already found a technique that helps me to cope with this stress 🙂
Have you encountered any celebrities and famous people at the casino?
Well, not yet.
You deserve a raise because?
I try to do my job at the highest level, taking care of player's goodwill and therefore company's reputation
Do people just go onto live chat just to chat about their personal stuff?
Mostly players just talk about things connected with gambling, but sometimes they are really eager to talk about private stuff. In most of the cases, it is fascinating to chat with the person from different culture on philosophic topics, but the main thing here is not to cross the line and stick to neutral things.
Share a story of a player from hell
We have some players who think they are Gods and if we don't reply them in 30 seconds or say we simply cannot technically do what they asked they become mad as hell. Well, that is the challenge of the job to find a way to calm them down and maintain the peace 🙂
Do you make friends with the people you chat with?
When they are in a good mood-yes 🙂 With some players I chat on the regular basis, and they are glad to see me in chat. So am I.
What is your most memorable moment at work?
Once, the player I chatted with asked me if I have ever loved so much I felt goosebumps all over me. Then he told me a story of his great love, and I was really touched by it!
Why is your casino great?
We really care about our clients, always creating great offers and bonuses to play with and providing the best around the clock customer support!
About King Billy Casino
Like this interview? Read more of our Casino Live Chat Interviews.