Casino Bros, a new casino affiliate with a different take, bro!
Casino Bros, a new casino affiliate with a different take, bro!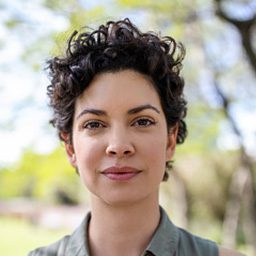 When it comes to casino affiliates we see a standard now that is starting to become trendy, and it doesn't seem to be going away anytime soon. Affiliates are more and more turning into corporate, you know, working in an office from Monday to Friday, monotone schedules, all that makes your life boring. But all of this seems to be thrown to the side when it comes to this new casino affiliate looking for a breakthrough in the iGaming market, and it seems to be working pretty well so far.
Casino Bros is the most recent platform to enter the market that focuses its efforts on offering the best deals for players while keeping it simple for them, and the most thorough, honest, and "no BS" of reviews regarding other casino services across the entirety of the internet and iGaming market.
In an interview with SIGMA Group, Daniel Jovic, the CEO at Casino Bros talked about how their platform and their view on things came to be, "We wanted to create something cool; something different that would stand out and become a new flagship on how to talk to regular casino players. My background is in sales and I have been selling almost anything you can think of, man."
"Our main goal is to be one of a kind!" Jovic continues when talking a bit about their strategy, "We want to create affiliates that are straight to the point. We're moving away from the traditional affiliate approach, and we're making things personal with our visitors."
That's certainly the most appealing thing about these guys is how they aren't shy of showing that chill energy at all times, you can definitely feel the atmosphere when browsing through their webpage. They have a unique writing style that makes them really different from other casino sites, they refer to the user in a way that doesn't come forced or as if they try too hard to convert casino players. It's kept simple and friendly so it asks for the affiliate to feel right at home.
As Casino Bros CEO puts it, "We want to give our players that bro feeling as if you're having a beer with your buddies"
"We got you, Bro!" is their favorite quote, and it's something that's not just bound to only a phrase.
Their review section is very thorough, that's where you'll find the bread and butter of the most relevant info about the best online gambling sites, "You wanna start gambling online, but you don't know who to trust? We get you, dude! You are worried, and you should be. There are so many scammers out there. It's F… disgusting. That's why Casino Bros is the place where you should start your ride. The web is flooded with a whole bunch of gambling sites." says their webpage.
Filtering goes as far as keeping you up to date on new online casinos, mobile casinos, social casinos, and live casinos, "Bro, if you were looking for some BS-free, rad reviews, you came to the right place. We can say only two things to you – first, we spent hours in front of a screen doing our research, and second, we are dudes who don't have anything to lose, so we will give it to you straight."
They'll tell you also about the top games in the market and where could you find the best possible sign-up bonus deals, "Tell us what you like, and we will get it for you! Do you like playing poker live with strangers? We will point to the casinos that have the best possible terms. Do you like hitting some slots? No prob, we got you covered there too. Casino Bros are experts in the field of online casino games, so you just need to select yours, and we are on it."
"If you play it smart, you will get some money before you even see your cards. Every casino will offer you some sort of a bonus to lure you into playing on their platform, or to keep your ass at their table for as long as possible. Online casino bonuses are like those 90% off, free shipping deals you see pop up as ads all over the internet.
You gotta love that enthusiasm…
Casino Bros will let you know what are the most reasonable offers from the widest of ranges of casinos across the globe while talking real to you and "doing the digging" right where it matters most. Deposit methods, withdrawal methods, withdrawal times, and withdrawal limits.
They'll keep you up to date too on what the top-rated online casino games currently are with their respective reviews and the best return-to-player ratio to be found amongst them.
"If you're not careful you'll get a brick instead of brand-new sneakers. But if you play your cards right, and listen to us, we will tell you which one of those sweet deals you can trust."
All in all, an "epic ride" is what Casino Bros is truly looking forward to for what the experience should be for every player that graces their sights on the platform.
Casino Bros is currently live, the curtains opened on October 22nd to a very active schedule. Reviews have been constantly coming out through their social media platforms, you can also find a lot of info on their webpage.
The structure of the affiliate business they run is divided into two teams: the production team, that's in charge of how the website looks and feels while keeping tabs on everything SEO related, and the Affiliate team which will mostly stay in touch with partners and making sure that everyone stays happy, as they like everyone to be.
These guys are right on track when they say that iGaming is a "living organism", and watching updates constantly and trying to be 100% compliant with laws and regulations is where it's at in order to make sure that confidence and trustworthiness will be at the top across every player that ever hears about what they can offer, "regulations can be like windows: once the window is closed, we open the door".
They're also not afraid to keep tabs on whatever country could hold the best of their services if the worst happens regarding restrictions.
Their scope on the future of their new "baby" is no small feat either. Jovic says: "Our eye is fixed on Europe and Canada. As soon as our baby starts to grow we'll definitely expand our SEO efforts in LATAM countries and Asia."