Carousel Group Operating Now in Colorado
Carousel Group Operating Now in Colorado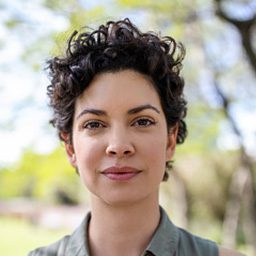 Carousel Group now has a license to operate on Colorado
The Carousel Group is now working very hard to launch www.sportsbetting.com into the United States, which will support the website and mobile app portal for players within Colorado state borders. SportsBetting.com is powered by a Carousel Group's proprietary in-house platform, which brings a unique and powerful product to the iGaming market. This is in contrast to the approach many gambling companies have taken since the last two years due to sports betting became legal in the United States.
Elisabetta Lerbini, affiliate manager of Carousel Group said: "Our Company, Carousel Group, officially received licensing approval from the Colorado Division of Gaming on April 30 that will allow us to offer legal online sports betting in the state. We couldn't be more excited to bring our expertise and product to Colorado's residents and abundant visitors. "
The European company plans to expand to all the United States since it's a new market that is opening slowly but constantly, but for now, it is focusing on the Colorado Market and from there they will begin to expand to other States where online sports bets are allowed.
Hard Victory
Since the first of May, Colorado State legalized sports betting websites, however, the elections on November for this were really tight, approving the new law with 50.8% of the votes, the law had lots of rivals but with the promise of millions of dollars in tax revenues for the state that can be used for public health or other plans, it was necessary to approve it, however, It is estimated that it will take at least a few years until taxes revenues will be enough to make a difference on the Colorado community.
Legalized Gambling Websites in the United States
New Jersey, Pennsylvania, Indiana, West Virginia, Iowa, New Hampshire, Nevada, Delaware, Oregon, Rhode Island, Montana and now Colorado are the first states that legalized online gambling sites and Colorado seem to be always on the vanguard on approving new laws that are somewhat controversial since it was one of the first states to legalize cannabis and now the state of Colorado has given its first license to Carousel Group for Sports Betting, keep in mind that online casinos and online poker websites are not allowed yet on Colorado.
About Carousel Group
Established in 2017, Carousel Group is a European Company with corporate headquarters in the heart of Malta and operational services across Spain they are an international company with a professional team experienced on land-based casinos, online casinos, online lotteries, eCommerce, media and iGaming and many more. Carousel Group has 3 brands until this moment, Sportsbetting.com, Racebook.com, and CGSolutions, the group plans to launch on 2020 Racebook.com and Sportsbetting.com, both are certified by the United Kingdom Gambling Commission & Malta Gaming Authority. Carousel Group has previously stated is going to launch its brand Sportsbetting.com on Colorado focusing on offering the best possible customer service to ensure a great iGaming experience.