Bookmakers accepting Bitcoin on the rise
Bookmakers accepting Bitcoin on the rise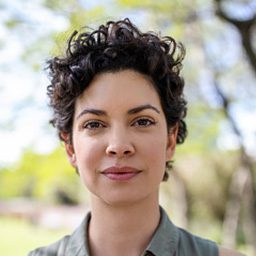 In 2017, Bitcoin has witnessed rapid growth that made this cryptocurrency popular all over the world. Thousands of people have started looking for information about this cryptocurrency and many of them have invested in it. Today, the situation is slightly different because the value of Bitcoin has dropped, but the fact is that this alternative currency is still popular.
One of the things that suggest that Bitcoin will remain popular in the future is the fact that there are more and more online bookmakers that are accepting Bitcoin. What's interesting is that some of them are accepting other cryptocurrencies like Bitcoin Cash, Litecoin, and Ethereum too. But, what makes bookmakers start accepting Bitcoin?
The reasons why more bookmakers are accepting Bitcoin
First and foremost, there's one main reason why so many online bookmakers are taking Bitcoin deposits and offering Bitcoin withdrawals. That reason is very simple – the popularity of Bitcoin among players. As we already mentioned, there are thousands of people who own Bitcoin now.
Two years ago, many people were unaware of the existence of this payment method, but now most people have some of them in their virtual wallets. As you probably know, online casinos and bookmakers are doing their best to attract new players and keep their existing ones loyal. One way to do this is by offering more payment methods. That's why most of them are focused on adding Bitcoin as a payment option.
Another reason behind Bitcoin's popularity among online bookmakers is that this cryptocurrency (just like any other cryptocurrency) cuts the processing time. Namely, in most cases, withdrawing your earnings as a player and accepting deposits as an online bookmaker is finished in a matter of seconds.
Now let's compare this to other payment methods like debit or credit cards. Regardless of the nationality of the players, it usually takes around 3 days for these requests to be processed by the banks. In some cases, these processing times can reach 5 business days or more. So, Bitcoin is a very fast and convenient payment option which is a win-win situation for both bookmakers and players.
In addition, whenever players are making transactions, there are some fees involved. When it comes to Bitcoin and cryptocurrencies, these fees are minimal or don't exist at all. If you do some research, you will find that the vast majority of online bookmaker doesn't ask for any fee for processing Bitcoin payment requests, be it withdrawals or placing deposits. Of course, the fees from the e-wallets are a different question, but even these fees are usually low which means that players don't have to worry about that.
Finally, we will mention another reason why Bitcoin is gaining popularity in the online gambling sector. This reason is anonymity. Once again, both bookmakers and especially players can benefit from this. Instead of asking for permission and providing reports to the authorities, players can deposit and withdraw the money anonymously
. Privacy is a major concern for online bettors and it seems that Bitcoin helps them. Needless to say, in some cases, players are using Bitcoin to avoid the restrictive or confusing laws and regulations of their countries related to gambling activities on the Internet.
Top Online Bookmakers which accept Bitcoin
As we already mentioned, the number of bookmakers who are accepting Bitcoin as a payment method is increasing every day. That's why we can make lists of the top online bookmakers where you can find this payment method. Keep in mind that some of them like nitrogen sports.eu is almost exclusively focused on Bitcoin and other cryptocurrencies.
5Dimes
This is one of the first online bookmakers that have started accepting Bitcoin payments. They did this back in 2014 when the value of Bitcoin was much lower and we are sure that many players have taken advantage of that. You can use Bitcoin to fund your account at any time and there is no fee involved. The same goes for withdrawal. You can withdraw up to $10000 in this way and at least $50.
Intertops
Intertops is a popular online bookmaker with a long history. About three years ago, they have started accepting Bitcoin as a payment method. What's different than many other options is that users have to create an account (or use their existing account) on blockchain.info in order to place deposits or withdraw their money.
They also have a little bit lower limits – at least $10 and a maximum of $1000 can be withdrawn from Intertops at a time. What's great is that it takes about ten minutes for the transactions to be completed and the funds to be cleared. In addition, we should not forget to mention that there are no fees involved.
BetOnline
BetOnline is a popular online bookmaker in North America which is Bitcoin-friendly since 2015. They have done their best to simplify the process of using Bitcoin on their site. When it comes to the limits, there is a minimum limit of $20 and a maximum limit of $3500 for making deposits and withdrawals on this site. The transactions are validated after 10 to 15 minutes. There is no fee for the deposits, but BetOnline will take a 2% fee whenever you are withdrawing Bitcoin earnings.
Bodog
Bodog, ex-Bovada, is an online bookmaker that listed Bitcoin as a payment method in 2016. They are using the standard procedure to finish these transactions and they are not charging any fees when you are using this method of payment. There's an added bonus for Bitcoin users – Bodog is offering a special bonus for those planning on placing Bitcoin deposits.
Nitrogen Sports
Nitrogen Sports is one of the most popular crypto bookmakers on the Internet. This online bookmaker provides fast Bitcoin payouts and offers transactions that don't come with any fees. Besides their sportsbook, they also have poker rooms and an online casino and they all accept Bitcoin as a payment option. In fact, this is their only payment option.
For more articles on Bitcoin:
Best Bitcoin casino affiliate programs