Blackjack Card Counting playing online casinos | is it possible?
Blackjack Card Counting playing online casinos | is it possible?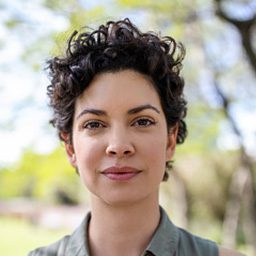 Is it possible to do blackjack card counting playing online casinos? Learn about blackjack basic strategy and tips on counting cards at the casino
Card counting is a very tough skill to pull off when playing blackjack at any casino. The idea of counting cards at blackjack tables isn't new however with the popularity of the movie called 21 which was a film in 2008 that was inspired by the MIT blackjack team.
That story of course was based on Ben Mezrich's best selling book called Bringing Down the House. Before we can answer the question of the possibility of card counting with blackjack at online casinos we must explain how card counting words.
Card Counting explained and how it works
Card counting is said to take over 150 hours to master as a skill set and that alone won't guarantee you will be successful using these skills at any land-based casino either.
Card counting, in general, involves keeping track of the deck of cards while playing blackjack.
Specifically, you are tracking how many 10s in the deck are remaining as cards are being dealt on the blackjack table. This allows a sharp player to know that if the remaining deck of cards is rich in 10s then this means there is a favorable edge to the player in getting more blackjacks which payout higher.
For the house, casino or pitboss to try to combat card counters they like to try to shuffle the deck as often as possible. If the cards are shuffled more frequently then this resets the value, advantage, and information the blackjack player has.
Online blackjack shuffled every hand dealt
When playing online blackjack all hands are dealt randomly with the casino software's random number generator (rng). Some major casino software providers like Microgaming, Playtech, Real Time Gaming, Rival powered and Vegas Technology have proven to deal with a random set of cards and hands for the players.
Now the important thing to note is that all hands are shuffled for every round of blackjack dealt whether single hand blackjack or multi-hand blackjack.
Conclusion: You cannot count cards at online casinos
It is impossible to count cards at any online casino because after each hand is dealt the deck is automatically reshuffled since it is just a simple software program to do.
This is the difference between an online casino versus a land based casino (b&m).
Now there is an exception to the rule and that has to do with live blackjack dealers. There are a few online casinos that offer live dealers that uses video and webcam technologies to stream the video of your dealer and blackjack table. Some players prefer these types of blackjack games as they believe the games are tougher to rig in favor of the house. However, the downside is it takes a lot longer to play your hands.
Online blackjack bonuses
So maybe you wanted to make a quick buck playing online casinos. Well if you like playing blackjack then the good news is when you play online you can get a blackjack signup bonus to boost your bankroll. Just click on the blackjack tab in the menu to find all of our blackjack bonuses at our online casinos.
3 Recommended online casino for blackjack
Play any of these 3 online casinos and get some of the highest blackjack bonuses on the net. Millionaire Casino Review Bet365 Casino Review Rockbet Casino Review
Blackjack Articles