Better Gaming previews slots & Ethereum casino
Better Gaming previews slots & Ethereum casino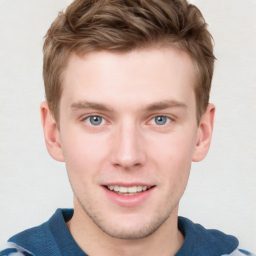 Cryptocurrency has been all the rage lately and as evidenced by the growth of online casinos that support Bitcoin, there's little doubt that they're here to stay. With that said, Bitcoin isn't the only cryptocurrency that's making news today.
More recently, a new casino game development company called Better Gaming has come up with an innovative new idea in the form of a DApp that leverages the power of the Ethereum blockchain and its smart contract features.
Ethereum, DApps, and smart contracts
For those not familiar with it, Ethereum is a cryptocurrency that is similar yet also different from Bitcoin. One of the main differences between these two is that Ethereum transactions are faster thanks to their block time being set to 14-15 seconds.
Thanks to this, the DApp or decentralized app that Better Gaming developed is able to accept deposits and process payouts a little faster than with. In the Youtube video that the Malta and UK-based company posted on Youtube as a proof of concept, the DApp (in the form of a video slot) is shown running on a Chrome browser.
What's interesting to note is the fully functional video slot didn't have to be part of an already existing casino gaming platform for it to work or payout wins. This is all thanks to the nature of DApps and the fact that Ethereum supports smart contracts.
These are essentially protocols that facilitate, check, or enforce how contracts are negotiated or performed. By emulating the logic of contractual clauses, these smart contracts ideally help reduce settlement/payout times while also minimizing risk between the two parties engaging in the contract (the player and the DApp).
Perfect for online casinos?
While still a proof of concept, for now, Better Gaming's Ethereum video slot just might be the future of online casino gaming. With these video slots or casino games as DApps, there wouldn't be any need to register for online casino accounts. So long as they have their Ethereum wallets, players can automatically deposit coins to a video slot or casino game and they'd be playing in no time. More importantly, players will have no need to worry about waiting for 2-3 days to withdraw their winnings. With these DApps, players are going to receive their winnings straight to their Ethereum wallets.
Possible Issues
Perhaps the only issue that might stem from these Ethereum DApps is with regard to transparency and security. Since smart contracts that are blockchain-based are visible to all users in a blockchain, there is the risk that these users might abuse any bugs or security holes that might be present. Thankfully, the Ethereum network has continuously seen revisions to address possible and known security issues.
Availability
In a post on the website, Medium, Better Gaming developer Jez San noted that the reason for coming up with the DApps/video slots was two-fold. The first reason was that they believed that a video slot's level of mathematical complexity would be a good way to benchmark what a game-focused smart contract can do.
As for the second reason, San noted that slot machines were the most popular type of casino games in online casinos targeted at Western (Europe and North America) players. Sadly, the Medium article or Youtube had no information regarding the Ethereum video slots' availability. For now, players who are interested will have to make do with Bitcoin casinos.