BetBlocker, an app to block online gambling sites
BetBlocker, an app to block online gambling sites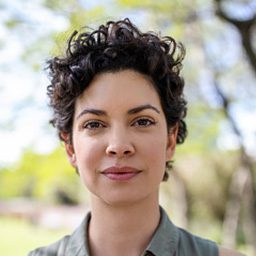 We all know how fun online casinos and gambling can be. The thrill of winning or losing is always present, there's a good mix of skill and luck to keep you on the edge at all times. Overall, it can be a really exciting experience for most of us. It usually ends there, but for some people, it goes beyond just fun and games.
Not all people can resist the urge to keep gambling even once they've exhausted a fair amount of money. People can get addicted to everything and anything, and gambling is certainly something that can become an addiction pretty easily. The market hasn't really shown us a good, free solution for people who have a problem with gambling. It seems that online casinos don't care about these people, since they bring them to profit at the end of the day.
Other independent companies have only developed tools to help these individuals in order to make a return on investment, and this leaves people with little to no free options. Companies like Gamban, Betfilter, and Netnanny have all created businesses out of making tools for people who need help. It seems to be unreal that there isn't a single high-quality option for people to use without spending a lot of money. This also seems counter-intuitive when you think about it as these tools are meant to help people save more money, and not put them in further financial losses.
That's where betblocker.org comes into play. Betblocker is a joint partnership project between ThePOGG.com and StatsDrone, and it aims to be the first non-commercial online tool to help people with gambling problems by filtering out sites that take real money for betting. What sets this app apart from its counterparts is that it's completely free to download and use. People can finally enjoy a high-end tool to help them with their addiction, all while not even opening their wallets.
The main goal of the app is to help people who have a problem with gambling, but it also has other uses as well. It has parental control features, which can be used to block certain websites and secure them with passwords. The app has a huge database of websites that are used for betting with real money, so it can quickly identify these websites and filter them out with ease.
The app is currently available on all desktop operating systems including Windows, Mac, and Linux. Versions for both Android and iOS smartphones are currently under development as well. It doesn't matter which operating system or device you use; this project aims to help people of all technological tastes and is looking to achieve widespread use on all platforms with its development process.
So how can this app be any better than what is already described? Well, those concerned with privacy can let out a sigh of relief, as the app does not collect any data once it's installed.
This means that you can remain carefree when it comes to your data and use the tool without second-guessing any drawbacks when it comes to sacrificing your private information. It's often the case these days that free apps aren't free in a sense because you're forced to pay with your data, but that's not the case here.
Furthermore, there is no sign-up process, which means that as soon as you install the app you are ready to go. You don't have to create profiles, verify emails, or anything of the sort. The app is available to be used immediately upon installation, so you'll save a lot of time that would've otherwise been wasted on just setting things up with the registration process.
On top of all this, the site for the app doesn't feature any ads either. It is completely advertisement free as it doesn't intend to profit from its services. That's right, you won't even have to endure those annoying ads that you see popping up on every other website when trying to download the app. This also means that the site is free of phishing links, scam advertisements, and other malicious links.
If you're someone who has a gambling addiction, or simply see that the features of this app can be proven useful to you, then we can't encourage you enough to try the app out. It doesn't matter what operating system you use, or even if you have a budget, to begin with. This app will offer its services to you for free with no sign-up process, ads, hidden fees, or any other strings attached.
BetBlocker is a tool to help you block online gambling websites and that's exactly what it does to help players with problem gambling.