BetBlocker Approved As A Charity In The UK
BetBlocker Approved As A Charity In The UK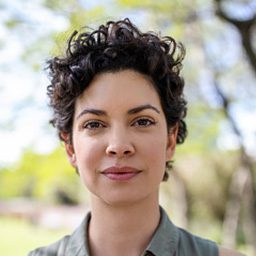 The free Responsible Gambling app BetBlocker has been approved as a charity within the United Kingdom.
The BetBlocker project has been funded and developed by the Alternative Dispute Mediation service CasinoBonusesNow will inform the players about the service that exhibits signs of gambling addiction.
BetBlocker users can control their access to over 6.7k gambling operator sites by activating the app and selecting the length of exclusion that they desire. Once activated, BetBlocker restricts the device and the exclusion cannot be lifted until the exclusion period has concluded. Working outside of licenses, the exclusion allows users to restrict even black-market gambling services that would ordinarily ignore responsible gambling requests made by players.
Duncan Garvie, had this to say about this recent development in the BetBlocker service:
"We started BetBlocker to assist vulnerable players who were complaining to our service about gambling operators. The project has proved to be far more popular than we ever expected and has expanded far beyond the original user base it was intended to help. It has become abundantly clear that the service that BetBlocker offers is one that a large number of people could benefit from.
Sustaining the BetBlocker project with a rapidly growing user base is a challenge that cannot be met by ThePOGG.com Ltd alone. With over 40k downloads across the various platforms and an active user base of several thousand users on the mobile apps alone, this is a project that needs to be recognized in its own right, outside of ThePOGG if it is to reach its full potential and maximize the number of people it can help.
To fund the project as it grows we had the choice of charging our users a fee – something that seems fundamentally contrary to the objective of helping gambling addicts who are very likely to be cash poor – or seeking other revenue streams by seeking out other parties within the gambling industry that are committed to helping protect vulnerable players.
ThePOGG.com is deeply proud to see BetBlocker grow and mature in a manner that made this step necessary.
BetBlocker will now look for other parties within the industry that have a strong and focused commitment to Responsible Gambling and who put protecting vulnerable players at the core of their business model to cooperate with to ensure that the project has a bright future and reaches as many people as possible. There are many organizations, both charitable and businesses, within the gambling industry that see providing assistance to those experiencing gambling addiction as a priority and we have no doubt that cooperation with other groups will help ensure that BetBlocker continues to grow and develop in a manner that ensures that it offers the most useful service possible.
We will accept donations from players where they choose to give, but the best action players can take to help the BetBlocker project is to contribute to us via the Amazon Smile program. This program allows Amazon users to trigger a small additional donation to BetBlocker at no extra cost to themselves every time they purchase something through the online retailer. With enough people making small contributions in this manner, we can ensure that BetBlocker remains available for anyone who feels they need support to control their gambling."
If you are a gambling operator and would like to learn more about BetBlocker or are considering building it into your Responsible Gambling information/policies you can email admin@betblocker.org for further information.