Best Financial Quarter in History for United States Casinos
Best Financial Quarter in History for United States Casinos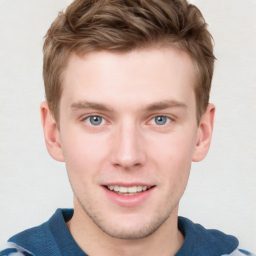 Suppose you ever needed an example to show how much the gambling industry is growing yearly. In that case, the American Gaming Association's quarterly report will clarify things.
Compiling all US casinos, including commercial slot machines, table games, and sports betting, both land-based and online, in the second quarter of 2022, gross revenue totaled $14.81 billion.
The second quarter covers all wins from April 1st to June 30th, and with that number, the gambling industry beat the previous record of $14.31 billion set in the fourth quarter of 2021. This is a 3.3% increase, and it doesn't look like the numbers will stop rising.
States Setting Records
Before we even get to the record numbers that some states have recorded, we must state that tribal casinos weren't included in those numbers. We can only speculate that those stats are high as well because the National Indian Gaming Commission gave their 2021 revenue, and it sits at $39 billion, which is an all-time high.
Out of 31 jurisdictions that have legal, and commercial gaming, 22 reported a second-quarter revenue increase. Now, 9 out of those 22 recorded an all-time high second-quarter revenue, and those states are:
Nevada – $3.71 billion

Pennsylvania – $1.32 billion

New York – $1.02 billion

Maryland – $519.5 million

Lowa – $483.6 million

Massachusetts – $383.3 million

Arkansas – $152 million

Oklahoma – $39.6 million

Oregon – $11.4 million
Another interesting thing is that 27 out of 31 jurisdictions in the first half of 2022 have better numbers compared to the same period in 2021.
However, some states are a bit behind compared to last year's numbers, including Kansas, Mississippi, and South Dakota. Then there is the District of Columbia which is down 26.7% compared to the first half of 2021.
Traditional Casino Gaming
Land-based casino gaming was again on top, generating the most revenue and driving the industry to record-breaking figures. Slot machines and table games are what land-based casinos thrive at, and in the second quarter of 2022, they recorded a combined revenue of $12.7 billion. Not only did it beat the second quarter of 2021 by 2.9%, but it also set a record for a single quarter regarding land-based traditional gaming. We can see a different increase if we single out the two main game categories. Slot machines only increased by 0.2%, while table games recorded an 18.2% increase.
The difference between the two can be explained by acknowledging the pandemic restrictions in the first half of 2021. While slot machines are an individual activity, table games require more people, and this wasn't allowed. Combining all traditional casino games, in the first half of 2022, they generated a revenue of $23.67 billion, which is an 11.7% increase from the first half of 2021.
Sports Betting
The biggest jump out of all types of gaming was done by sports betting, both land-based bookmakers and online sportsbooks. We also have to consider that there are far fewer events and tournaments in the summer, meaning the second quarter should have been a bit slower.
Nonetheless, in Q2 of 2022, the sports betting markers generated a revenue of $1.42 billion, which is a 58.7% increase compared to Q2 of 2021. We also have to mention that around $449 million came from sports markets that were established in the past year.
If we take away those newly founded sports markets, Q2 of 2022 had an 8.2% increase compared to last year. In the first half of 2022, commercial sports betting generated a revenue of $3.04 billion, which is 63.9% more than last year.
What is even more interesting is that 11 out of 20 sports markets that function legally, and were operational one year ago, have seen revenue increase compared to the second quarter of last year.
iGaming
In the first quarter of 2022, iGaming set a new record for generated revenue. However, by calculating the second quarter figures, we can see that a new record has been set with $1.21 billion. The race was close, with the revenue of Q2 beating the revenue of Q1 by about $3 million.
The iGaming markets in Connecticut, Delaware, Michigan, New Jersey, Pennsylvania, and West Virginia all contributed to the 34.3% increase in revenue compared to Q2 from 2021. We also have to acknowledge that in the first half of 2022, there was one additional iGaming market compared to last year. With that addition, the first half of 2022 generated a revenue of $2.42 billion, which is a 43.5% increase compared to the first half of 2021.
These numbers will only continue to grow because of the features operators provide, and more and more states are finalizing iGaming laws. They will implement markets by the end of 2022, or they are beginning talks for potential legalization.
Final Thoughts
Thanks to the American Gaming Association, these figures show us the consumer demand for all types of gaming, whether land-based or online. So far, we can see that every sort of gambling has increased its revenue, and it will only continue to grow in the next two quarters.
Bill Miller, who is the CEO and President of the American Gaming Association, has said that while inflation is affecting every market, land-based and online casinos, and sportsbooks have remained stable.
He added that in the past couple of years, the industry has gone through some tough times; however, with agility and resilience, it has shown that records can still be broken.