AI's Impact on Online Gaming
AI's Impact on Online Gaming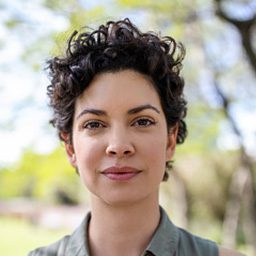 According to a report from Acumen Research and Consulting, the international online gambling market is expected to reach a market value of $172 billion by 2030, from $76.7 billion in 2020. The optimistic figure is mostly triggered by the COVID-19 pandemic that forced people to stay home, avoid mass gatherings in land casinos, and frantically look for alternative forms of entertainment online. Needless to say, online casinos, poker rooms, and sports betting platforms quickly became the new stars of the gambling industry.
The introduction of artificial intelligence (AI), machine learning, and other smart technologies helped these platforms become more popular than ever. In an attempt to offer flawless, top-tier, engaging, well-streamlined, and fully customizable gambling experiences to players, more and more casinos started to rely on AI.
What are the exact effects of AI on the online gambling industry? Have online slots and other popular casino games gained anything from this technology? Let's find out!
AI Can Detect Casino Fraud Attempts
AI and machine learning are used to detect fraudulent casino transactions. This is done through the constant assessment of large volumes of data from digital transactions and online gaming sessions. These procedures would not otherwise be possible using human operators. Online casinos that rely on AI can, therefore, detect more fraudsters and cheaters compared to classic casinos that do not use AI and machine learning. This is possible by collecting the behavioral patterns of players while using AI-powered casino software. The respective behavioral information is used to determine if a player is cheating when playing online poker, blackjack games, or live casino games. Cheating can occur by attempting to manipulate the results of the game. In order for the AI cheating identification function to work, the games must not depend on random number generators.
Unfortunately, AI can also be used by players to prevent detection services from identifying their fraudulent behaviors. As expected, these systems are not yet perfected to the point of being flawless. They can, however, help nurture a safer gambling environment for players and casinos alike.
For the time being, casinos interested in reaping the perks of AI can use the technology to lower the number of cheaters and players engaged in unfair gameplay. These players are further investigated and their accounts are usually suspended for more investigations. A "clean" casino with no risky players around will always look and feel more appealing to newcomers. AI can therefore help casinos promote higher levels of trust and reliability and gain a better reputation as "safe casinos". In return, this helps improve the reputation of online casinos as a whole, while promoting the overall growth of the industry.
AI Can Help Identify Problem Gamblers
At the moment, online casinos are having an almost impossible time monitoring all the transactions and gambling patterns of thousands of players at a time, 365 days a year. Unfortunately, this leads to millions of players with gambling problems spread all over the globe. This is where AI and machine learning comes into the picture, effectively identifying problem gamblers through dedicated algorithms. These algorithms collect data and detect gambling addiction patterns and signs. Casino operators implement problem gambling prevention solutions and Responsible Gaming protocols based on this data. These prevention tools include self-assessment tests players can take to find out if they are at risk of suffering from a gambling problem, depositing and wagering limits and self-exclusion options. AI can therefore be used in the online casino industry to identify players who are at higher risk of addiction before seeking help from professionals.
AI Technology Creates More Relevant Casino Content
With the help of AI, operators, gaming studios, and aggregator platforms can gather large volumes of data, analyze it, and use it in their best interest to create enhanced experiences for gamblers.
Both new and returning players benefit from brand new content that is highly relevant to their needs based on past behaviors and choices.
AI is used to learn which casino games players engage with most often, how much traffic a certain casino receives, or the amount of wagering taking place on games and sports.
AI is used to help casino technology grow and evolve continuously, becoming more and more sophisticated and easily accessible.
The use of AI bots to offer customer support services has also become a common practice in most casinos. For the time being, most casinos that offer AI customer support bots also provide email, phone, or live chat via customer support employees.
Smart Future Ahead
Without a doubt, casino providers will keep benefitting from AI to cut their personnel costs, improve their marketing, and provide more innovation that can lead to growth. At the same time, players will get to reap the benefits of this smart technology changing the odds in online casinos through more immersive gambling experiences. We believe it is safe to say that AI will keep turning into a more powerful driver for the industry's growth in the upcoming years.