Affiliate Grand Slam goes to Hong Kong
Affiliate Grand Slam goes to Hong Kong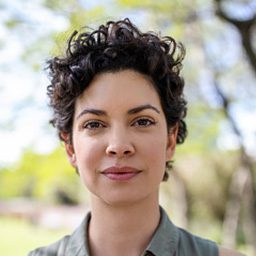 The Affiliate Grand Slam goes to Hong Kong!
After successful stints in Bucharest and Estonia last year, the organizers behind Affiliate Grand Slam are set to bring the event to Asia. As of now, the organizers are eyeing Hong Kong as the location of their third AGS event. Both affiliates and operators would do well to check out (or even better, join) and register for this event if they want to broaden their networks on online casinos.
Why Hong Kong?
A former British colony, Hong Kong is now an autonomous territory under China. Despite being relatively small, this densely populated island has grown to become one of the top financial hubs in Asia (and the world). The territory's rich history has also resulted in it being a melting pot of Chinese/Asian and Western cultures.
With its reputation as a financial hub as well as a harbor skyline studded with skyscrapers and vibrant street life, Hong Kong has also become a top destination for businesses and tourists. Owing to its reputation, it's not surprising that the Affiliate Grand Slam organizers chose it as the venue for their first event targeted for affiliates in 2018.
Planning in progress
As of this writing though, Affiliate Grand Slam Hong Kong is still pretty much in the planning phase. The organizers have yet to provide an agenda or even an exact venue. Despite this, things are still looking up for the event. Scheduled on the 18th of May, organizers will have more than a month to finalize the event's hosts and sponsors. They've already managed to get Lapalingo on board as one of the hosts so it's all just a matter of time before they can get other brands/operators to join in.
Much like the hosts and sponsors, the organizers should also be hard at work scouting venues big enough to hold the event. Considering the wealth of choices in Hong Kong though, finding a venue that would do justice to the event's agenda shouldn't be too much of a problem.
What's in it for affiliates?
While the details of the event have yet to be finalized, there's no denying the fact that the event will benefit affiliates. Aside from the networking aspect of the event, affiliates will also get to know more about where the industry is going. Going by previous iterations of AGS, the Hong Kong event will introduce invited affiliates to activities that include (but aren't limited to) workshops, meet and greets, as well as talks from executives. More importantly, though, these activities aren't just for show. In AGS: Bucharest, affiliates were made aware of how AI and machine learning could give them an advantage when running their campaigns through a workshop conducted by Media Skunk Works' CEO, Paul Reilly.
Affiliates who are interested in Affiliate Grand Slam Hong Kong would do well to register for the event now or get in touch with the SiGMA team organizing it. Take note though that the organizers will be picking the top affiliates for the event.