7 Cirque Du Soleil shows in Las Vegas
7 Cirque Du Soleil shows in Las Vegas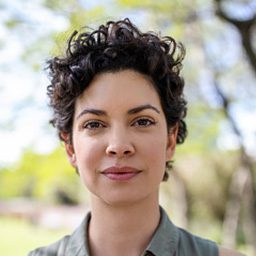 7 amazing shows playing in Las Vegas all by the famed Cirque Du Soleil. Features Love, Mystere, Viva Elvis, and more.
Cirque Du Soleil is a world-famous entertainer that pushes the limits of dance and art to produce stunning shows. These shows are always in demand and casino players in Las Vegas certainly have the luxury of choosing between 7 different Cirque du Soleil shows. If you have never seen a Cirque du Soleil show then the best place to catch one is in Vegas home to the casino industry.
Mystere at Treasure Island Casino
Mystere is one of seven great Cirque du Soleil shows playing in Las Vegas and this one is stunning. This show practically plays daily for 2010 and most of 2011 so even though it sounds like you might have plenty of chances to see the show don`t leave it to luck and risk it. Secure your tickets fast. Mystere is considered to be a high-energy classic Cirque du Soleil show that features more acrobatics. Treasure Island Casino and Resort is a great place to stay in Las Vegas for gambling and to enjoy a quality hotel. This casino and resort are just off the strip and have very reasonable rates. Visit TreasureIsland.com
O playing at the Bellagio
Simply called O is another Cirque show that plays at the Bellagio hotel and casino in Las Vegas. This show displays theatrical romance to the tune of high-flying acrobatics with synchronized swimmers, aerialists, and divers in a show that features a giant pool as the main stage. This show will challenge your senses as you watch the performers fly through the air and dive into the pool with perfect precision.
To understand the technical challenges that went on to produce this show you have over 1 million gallons of water passing through 5 hydraulic lifts that can change the stage from a diving pool in one instant followed by a solid stage in the next. This is truly a captivating show that has something for everyone.
The Bellagio hotel and casino in Las Vegas is another masterpiece of its own that offers pure luxury for its guests. The casino and resort are known for their massive fountain display in front of the resort. This is definitely one of the recommended hotels to stay at in Las Vegas. Visit Bellagio.com
Zumanity playing at New York-New York
Zumanity is a show you might not want to take your kids to see. The theme of this show is art and sex as this cabaret-style show explores human sexuality through art and performance, but not that type of performance.
To visit their website you have to be 18 or older so that should give you a hint of the type of show you`ll see. Described as the Sensual Side of Cirque du Soleil this show is definitely an erotic performance worth watching. Sure enough, you can conveniently buy tickets only for the price of $69. New York New York Las Vegas hotel and casino is a classic place to stay.
It might not be the most luxurious but the rooms are still spectacular, and clean and this resort is always happening. It is a great place to find a great hotel that won`t burn a hole in your wallet and the party never really stops here either. Visit NewYorkNewYork.com
Ka playing at MGM Grand
If you`re unsure which of the 7 Cirque du Soleil shows to pick then get tickets for the KA show which plays at the MGM Grand Las Vegas.
This show is dynamic and with a storyline of twins that embark on a long journey to fulfill their destinies featuring acrobatics and various martial arts performances. If you want a good chance of securing tickets for KA then it makes sense to stay at one of the historic mega resorts the MGM Grand hotel and casino. The MGM Grand set the standard for luxury casino hotels in Las Vegas many years ago and many others have followed suit.
The hotel rates might be more than the average Las Vegas hotel but it is definitely a fabulous place to stay. Visit MGMGrand.com
The Beatles Love playing at The Mirage
The legendary music of the Beatles lives on with the Love show by Cirque du Soleil. This show is a must-see if you are a fan of the Beatles and see Sgt. Pepper's comes to life. See this show if you want to be treated to great musical performances to go with a unique storyline.
This is an entertaining show despite not having the standard acrobatics that Cirque Du Soleil shows are usually known for. The Mirage resort and casino in Las Vegas is another quality hotel that offers great value to its visitors. The Mirage has a bit of everything from the casino to shopping, nightlife, and restaurants and you can even host weddings and meetings. This is a great all-in-one casino resort. Visit Mirage.com
Viva Elvis playing at Aria Resort & Casino
The king comes back to life in this show called Viva Elvis.
This show offers a classic feel to it since it features classic hits from Elvis Presley. This show features fewer acrobatics but it is a good one to go to if you are in the mood to party. This show displays significant moments in the life of Elvis Presley and of course, gives you the perfect catalog of all his number-one hits.
If you want to rock and roll then book tickets to see Viva Elvis performed by the Cirque du Soleil. The Aria resort & casino in Las Vegas features over 4000 rooms and was opened on December 16th, 2009. It is getting the attention of a lot of visitors to Las Vegas as it features a towering building that has a 2000-seat theatre just for the Cirque du Soleil show.
This casino combines luxury and is a new building it features energy-saving features and a system in which the hotel remembers guests' preferences like temperature, lights, and window coverings and will even greet the guest by their name. Visit AriaLasVegas.com
Criss Angel Believe playing at the Luxor
Criss Angel has teamed up with Cirque Du Soleil to put on a magical show called Believe.
Criss Angel is a mystifier and famed illusion artist who knows how to warp minds and put on a great show in the process. His show Believe is an attempt to pay respect to one of the greatest magicians or illusionists Harry Houdini and it delivers on so many levels for both illusion and performance.
Think of Believe as 2 of the best performers partnering up to produce one of the best shows on the planet. Believe is available at the Luxor in Las Vegas which is the massive pyramid structure that blasts a beam of light to light up the sky in Las Vegas.
This hotel and casino is a great place to stay on the strip in Las Vegas and aside from having great hotel rooms, it is certainly a happening place for parties and events. Visit Luxor.com
Las Vegas Guides and Hotel Bookings
For a listing of all Cirque Du Soleil shows around the world visit the website and select Americas and choose Las Vegas as the destination.