4th Annual Summit of iGaming Malta Coming In November 2017
4th Annual Summit of iGaming Malta Coming In November 2017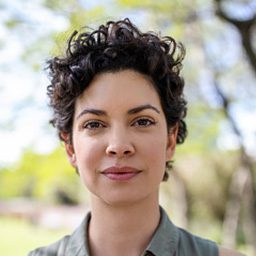 The online gaming business is booming and so is the annual Summit of iGaming Malta. This year's expo held from November 22nd – November 25th, 2017, offers four conferences, over 40 affiliate programs, 60+ speakers, and over 100 exhibitors. With over 300 gaming companies located in Malta, this is the hot spot for all online gaming trends, information, and innovation.
Who should attend?
It's a no-brainer if you are involved with online gaming right now, you should be attending this expo. Online casino operators, gaming websites with affiliate relationships, gaming software developers, inventors of innovative new games and more should all be attending. But there's also a very large new group that should attend. Land-based casinos can benefit from the Summit of iGaming Malta.
It's only a matter of time before online gaming comes to land-based casinos. And if a land-based casino is not ready for it when it arrives, it will mean a loss of revenues and possibly disastrous results for the future.
The first into a business category always has the advantage and this will be no different. Getting as much knowledge as possible from a conference like the Summit of iGaming Malta could be the difference between being a leader in an emerging online gaming market and looking in from the outside.
What will the four conferences cover?
Online Sports Betting Conference– Get the newest and most relevant news and information on the online sports betting market. It's estimated that the online sports betting market are around 450 billion dollars a year, with 25% of revenues in online casinos coming from sports betting. Learn about the trends and how to get your share of this massive and expanding market.
Affiliates Conference – If you are a current online casino affiliate or are wanting to give yourself the best chance of succeeding when you become an affiliate, this conference is a must. With over 40 affiliates attending, you'll be able to get information and the newest ways to get your website viewers to convert into casino players with your affiliates.
Regulatory Conference – Learn all about the Malta rules and regulations for running and starting an online casino business. Malta is the home to close to 300 gaming companies and it has a well-known and respected regulatory system in place to oversee this expanding market. The Malta Gaming Authority oversees all Malta-based online casinos and has been doing this for over 15 years.
Payments and Disruptive Technologies Conference – Just as important as getting and keeping customers is being able to accept, receive, and protect your money. This conference focuses on the newest safety breakthroughs and what to look for and how to protect against bad actors looking to get your money.
What other features and benefits can I take advantage of while I'm there?
Other than being an amazing island getaway, the Summit of iGaming Malta will feature excellent opportunities for networking. Not only at the conference itself, but also outside the conference with networking meetings, a networking poker tournament, a couple of open bar meet-ups, and a closing conference party.
These are fantastic opportunities to share and learn about the business and new ideas to improve on current standard operating procedures. There is no better way to get the inside scoop than hanging out in a social setting with others in the same industry. Just this feature of the conference alone could make the whole trip worthwhile. Having someone to talk to later down the road that you met during the networking sessions when needed can be a great benefit for not only current employees, but maybe even for the future.