2018 FIFA World Cup Analysis & Bookmakers
2018 FIFA World Cup Analysis & Bookmakers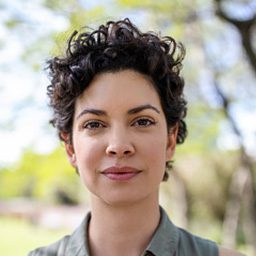 Be sure to visit our page for World Cup casino bonuses!
Bookmakers & Where to bet on the 2018 World Cup
The most popular international sports competition, the 2018 FIFA World Cup is just around the corner. This year's world cup, which by the way is held every four years, will take place in Russia from 14 June to 15 July. A true delight for millions of soccer (football) fans around the globe. Most of the teams that have qualified in this tournament had a tough job in the qualification stage because they had to compete against teams with equal or similar quality. In any case, on this 2018 FIFA World Cup, we will have a chance to see 32 national teams from 5 confederations that will play on 12 venues in 11 host cities.
Besides the passionate fans, there's another group of people that will certainly enjoy this competition – the bettors. If you are a fan of betting, then you are probably aware that the majority of bookmakers have already revealed the odds. There are odds for all the matches in the group stage and more. But, can we trust the odds? Who exactly will win the tournament?
It's really difficult to say who will be the outright winner when the group stage has not started yet. According to many experts, Brazil and Germany are the two teams that have the highest chances of winning the trophy, but these predictions are the same on almost every world cup. The best idea is to analyze the groups before making any conclusions. Keep in mind that two teams from each group will make progress to the next round.
Group A
This is the group where the host nation plays, but the fact is that Russia is not in its best form. Of course, they will be motivated, but those who were following the qualifications know that Uruguay is in a much better situation. Edinson Cavani and Louis Suarez will once again try to surprise the world like they did on the last World Cup. If we take the odds into account, Uruguay and Russia should make progress, but don't forget Egypt. They have Mo Salah although he will probably miss the first match due to injury. Saudi Arabia has virtually no chance to go to the next stage.
Group B
There's one absolute favorite in this group and that's Spain. This national team is not the same as before and some argue that it's weaker than 4 years ago, but many believe that they can reach the finals. Portugal is the second team in this group that should make progress. They have Cristiano Ronaldo and his performance will affect the result of this team. Morocco and Iran have proven to be teams that can make surprises, but it would be really difficult to pass Spain or Portugal this time.
Group C
Here's another group with an absolute favorite – the national team of France. Of course, France had a few debacles in the past decade, but when we look at some of the names that are part of this team, we must show respect. Denmark is back to the World Cup after 16 years, but truth be told, their team is not very strong. The only thing that goes in their favor is the fact that Peru and Australia don't have very strong teams either. Yet, some people say that we should watch out for Peru because they had some really great results in the last two years.
Group D
This is a very interesting group that includes national teams that play a different kind of football. Obviously, Argentina is the clear favorite here, but you never know when you have teams like Nigeria and Croatia in the group. It's interesting that in the last six world cups, Argentina and Nigeria have met 5 times. A friendly match last month has confirmed that Nigeria is still a dangerous opponent – Argentina lost 4:2 to Nigeria. Iceland had an interesting road to the world cup, but will their luck and motivation be enough to move to the next phase? It will be really difficult to do that.
Group E
It's natural for Brazil to be a favorite in any group and this group is not an exception. They got some relatively easy opponents in the group – Switzerland, Serbia, and Costa Rica. Switzerland and Brazil met 5 years ago in a friendly match and Switzerland won (3:1). But, a lot of things have changed since then and Brazil seems to be much stronger. Yet, Switzerland will probably be the second team to make progress because Serbia and Costa Rica have weaker teams.
Group F
This is one of the toughest groups on this World Cup. Germany is one of the favorites to win the trophy, but they will have to be more successful than Mexico, Sweden, and South Korea to achieve this goal. According to some experts, Mexico and Sweden will fight till the end to make progress because they have teams with equal power. South Korea is a clear outsider in this group.
Group G
For the first time after a long period, England is not a favorite in the group stage. This is quite natural because Belgium has a very strong team. In addition, Belgium has won the last three matches against England and the squads of both national teams have remained more or less the same. Panama barely made it to the world cup and Tunisia has not passed the group stage in the last 11 appearances.
Group H
The last group on this World Cup is another exciting group where we can expect surprises. The odds are in favor of Columbia, but literally, any of the four teams can make progress – Poland, Senegal, and Japan. Japan may be the outsider in this group, but they can affect the final outcome. Senegal will rely on Sadio Mane (winger, Liverpool) while Poland has Robert Lewandowski (striker, Bayern Munich). Both players had great seasons in their teams.
All in all, this will be an excellent football tournament with many betting opportunities.
Other Pages of Interest: