Online Casinos Monthly Bonuses September 2023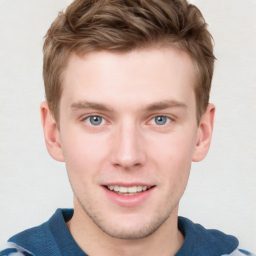 Monthly casino bonuses are great to have if you are searching for a bonus to play this month at your favorite online casino. Most monthly bonuses are simply match bonuses and can range from 25% and exceed 100%.
Monthly Casino Bonuses are one of the best options for players that are currently looking for an amazing bonus at a casino after they have already claimed the welcome bonus and other offers.
This bonus is normally given once a month or on the 1st day of the month. Monthly bonuses are a great way to start each month on the right foot and replace some of the lost money of the previous month.
Here at Casino Bonuses Now you can find the most complete list and information regarding monthly casino bonuses, with this list you can keep updated with the latest offers so you won't miss a great deal again and you will also have the chance to compare the best options available so you can choose the one that best suits your gaming style.
What are Monthly Casino Bonuses?
These types of bonuses qualify for an elder discount as they are probably one of the oldest varieties of deposit bonuses that were created. Even though they are really old, they are still really popular amongst casinos, so it is very difficult to find a casino without at least one of these bonuses available.
This bonus also works as an incentive for players to start the month with some extra cash to play or in other cases (like monthly cashback bonuses) these monthly bonuses represent a way of recovering from the past month's losses.
Monthly Casino Bonuses, how do they work?
Monthly Casino bonuses are usually represented with a percentage and a maximum bonus amount, for example, you could get a 100% monthly bonus of up to $100 with a minimum deposit of $20, in order to understand how these bonuses work let's use an example:
Imagine that you just paid the minimum amount to claim the bonus ($20) the 100% of the bonus means that if you deposited $20 you will get a 100% of that deposit additional, which means that you will get an additional $20, so you will play using $40 instead of just $20.
In the other case you can make a deposit using the maximum amount of the bonus ($100 in this example) and get a 100% of that amount, that is to say, you will have $200 to play instead of $100. The "maximum" amount of a bonus only represents the total amount of money that you can receive from a certain bonus, this does not limit the amount that you can deposit in order to claim the bonus; in other words, if you deposit $150 you will only get $100 from the bonus; if you deposit less than the minimum required you will not be eligible for the bonus.
Wagering Requirements for Monthly Bonuses
Every bonus unless stated will come with a wagering requirement of some sort. Wagering requirements depend solely on the casino's terms and conditions, being that wagering requirements usually vary from one casino to another; usually wagering requirements rank between 25x and 40x.
Some wagering requirements include not only the bonus amount but the deposit amount too, this is often marked as wagering requirements X30 bonus plus deposit or "d+b" as it can also be shown.
Needless to say, you should be careful with the casino's terms and conditions and you must read them before claiming any bonus, or, you can simply come to Casino Bonuses Now and read our reviews about casinos and their bonuses and save a lot of time while you get the most important information about everything you want to know.
Types of Monthly Bonus: Cashable, Cashback, Match, and Sticky.
There are four main types of monthly bonuses, all of which will be explained below:
Cashable bonuses: This kind of bonus lets you keep the bonus money once you have completed the wagering requirements imposed by the casino.
Cashback Bonuses: Bonuses that are marked as cashback will give you a percentage amount back of your total month's losses. These are one of the most common types of monthly casino bonuses available and they are often a part of a VIP program or a loyalty rewards program.
Match Bonuses: A match bonus is a type of deposit bonus that gives you a specific percentage of money in addition to the first deposit that you make in the current month. The percentages can range from 25% to over 100%
Sticky Bonuses: These are the other version of cashable bonuses also known as "non-cashable" bonuses, as its name implies this bonus will let you wager them and keep the winnings but you will not be able to keep the bonus money received. This is a very strange kind of bonus to find yet it is not impossible.
Summary of Monthly bonuses.
It is a nice bonus to have at the beginning of the month to boost your gameplay, Here you will find the best, trustworthy casino to play that gives you a monthly bonus.