Soft Magic Dice Casino Software
Soft Magic Dice Casino Software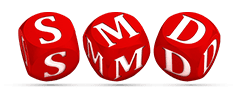 For a company that only started developing online casino software and games in 2012, Soft Magic Dice has come a long way to being one of the best companies in the industry. The company has solutions for almost all aspects of running an online casino or sportsbook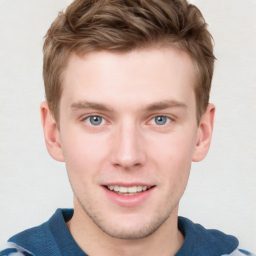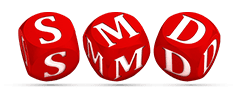 . Regardless if you're a new operator or you've been in the business for a while, you're bound to find a service or solution offered by this company that would fit the needs of your online casino and players.
The games developed by the company have all gone through and passed rigid testing conducted by iTech Labs to confirm that the RNG is fair and genuinely random. Its cashier service has also complied with PCI-DSS regulations to ensure that it doesn't have any vulnerabilities that could be exploited by cyber-criminals.
Products And Games
Operators who are looking for an all-in-one solution for their online casino are undoubtedly going to like what Soft Magic Dice has to offer. Currently, the company can integrate its own platform with that of Rival, Topgame, RTG, and Vegastech into one complete solution. Aside from just packaging these platforms, the company will provide operators with custom administrative software that makes content management a breeze. In addition, the company can also integrate an affiliate system and its own chat system into this bundled solution.
This in turn would allow operators to effectively handle any possible issues or concerns that their players might encounter. Soft Magic Dice has everything from 3-reel slots to video poker and mobile casino games. You can easily overwhelm your players with 3-reel and 5-reel slots such as 80's Night, Genius Trivia, Divin' For Pearls, Backstage Pass, Gangster Fist, Kitty Cash, Lucky 7, Banker's Bonus, and Odin's Lot.
The platform also has progressive slots like Lucky Clover, Trust Fund Baby, Cashasaurus, Fiesta, and Pirate's Cove. As for table and card games, operators can offer titles such as European Roulette, High Stakes Baccarat, Blackjack Pro, Classic Baccarat, Vegas Nights, High Stakes Roulette, and American PRO (Roulette).
If you're already using an online casino platform then it's also possible to just integrate Soft Magic Dice's individual solutions into your current one. Operators can opt to just get the company's casino management solution to handle internal marketing, fraud security, customer service, and retention, as well as finance and affiliate management for their online casinos.
It's even possible to just opt for individual services like Customer Service or Affiliate Management if their current online casino platform already has the other services.
Summary And Conclusion
Soft Magic Dice still has a lot of catching up to do if it wants to be considered in the same conversation as established casino gaming platforms like NetEnt or Microgaming. The company's progress is encouraging to see though considering the fact that it's still a relative newcomer to the industry. Soft Magic Dice is arguably the best platform for operators who are in search of an all-in-one solution that offers unique and enjoyable casino games as well as outstanding backend features. Make sure to check out the company's official website just in case you're interested to know more about the myriad of features offered by this casino gaming platform.