GECO Gaming Casino Software Provider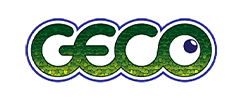 The Game Engine Co-operative or GECO Gaming is the result of the efforts of two casino game developers who wanted to make the development and distribution of casino games to be easier for other developers.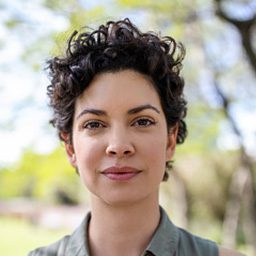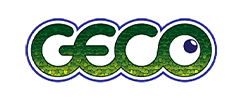 Headed by a management team composed of Mark Paling (CEO), Aaron Neill-Stevens (COO), and Daniel Burns (Strategic Advisor), the company was able to successfully build its multi-platform GECO RGS software that connects both online casino operators and casino game developers.
In addition, the company has also fostered a community where a developer can collaborate and partner with other developers to create even better content. As for operators, running the company's gaming software shouldn't pose a problem to their business since it's already licensed and regulated by both the Alderney Gambling Control Commission and the UK Gambling Commission.
Products And Games
What makes the GECO RGS so compelling for operators and developers? Well, its appeal mainly has to do with how efficient and easy it is to use. Operators who use the platform are given access to one of the fastest-growing collections of games from some of the most reputable game suppliers and developers. In addition, an operator can request bespoke or custom-made content directly from as many developers as possible by just going through this platform alone. The fact that they don't have to apply for separate e-gaming licenses thanks to the platform already having licenses from UKGC and AGCC is also a convenient bonus for operators who are eager to start their online casino site immediately.
GECO Gaming's RGS platform can help developers get their content to market faster and in a more efficient manner. As soon as they've integrated into the platform, developers will find their games available for distribution to all operators who are using the platform regardless of where they are around the world. Yes, you read that part right. Instead of having to research how to localize their game/s for a specific region or language, developers can turn to the platform's support team for localization and compliance assistance. This further cuts down on development time and thereby allows smaller developers to be more competitive.
But what about the games themselves? GECO Gaming currently has three available titles with more in development. Operators who are looking for a game that's guaranteed to entertain players would do well to look into Mystic Gems. This genie-themed video slot has 25 paylines, free spins, and a whole host of other features that are designed to reward players so that they'll keep on playing.
Aside from this slot, the platform has an 80's KGB cloak and a dagger-themed game called KGB Bears. Developed by The Games Co., this slot also has a variety of features like Free Spins and Multipliers that players are sure to like. Finally, there's the Light Racers slot which was also developed by The Games Co. Featuring a theme inspired by the Tron movies, this slot offers larger wins especially when free spins are activated.
Summary And Conclusion
Whether you're a developer or an operator, there are simply too many compelling reasons to be a part of the GECO Gaming platform. More often than not, developers come up with casino games that feel rushed and have a lot of unnecessary features. The GECO RGS addresses this by ensuring that developers are able to focus on what's really important: the games.
Operators who have better games will not only be able to increase their player base but they're also bound to improve their retention rates. By offering quality online casino gaming content through this platform, both developers and operators are bound to see their profits pick up (or even go through the roof). If you still need a bit of convincing then make sure you check out the GECO RGS platform at the GECO Gaming official website.