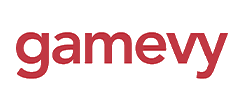 They are based in London, and the team behind it is composed of talented entrepreneurs and amazing technicians, who develop high-quality games. These are specially made, very carefully, by the most talented persons that work on Gamevy. They are filled with quality and that shows since they have smooth gameplay, the graphics, and animations are very well done, and the design in general is stunning.
This company has had more success since 2016, due to the award. However, its goal is to promote itself and the brand. The team may be small but it has been experienced since many worked for very popular and famous corporations such as BBC, the Daily Mail, Gap, The Guardian, etc.
The team brings a fresh and vibrant feel to the games developed. They are motivated and creative, which is something that players will be able to notice while playing their games at online casinos.
The following games were developed by Gamevy:
Boss the Lotto
Spin Lotto (lotto and scratch card)
Epic Gems
Red Card
Diamond
Buzzword Bingo
The Heist
Thanks to its licensing by the UK Gambling Commission, Gamevy is very trustworthy and any player should feel safe and secure while playing their games. They are top-notch when it comes to being fair and safe.
These games have to be designed so that they meet the highest standards regarding safety. Gamevy innovates a lot when it comes to how players can win rewards, and they are very unique. They have developed amazing games, that's true. Although there are no slots on the portfolio, this company can still be very successful, because there are so many that don't offer slots and they still get popular all around the world.
Contact Information
The phone number is 020 7253 2380 and the email is hello@gamevy.com.