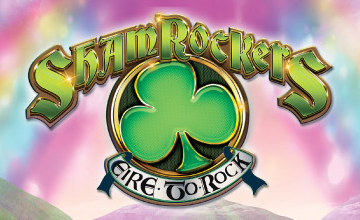 Shamrockers Review
Game Type - Video Slots
|
Release Date - March 2019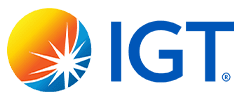 Slots Data
The Shamrockers video slot follows the now standard 5-reel, 3-row format. For betting lines, the title has 20 that all pay from left to right. In order for a win to be registered/recognized, a spin should result in the appearance of at least 3 adjacent symbols of the same kind on any of the betting lines after a spin. As for spins, the video slot allows its players to set how much they can bet by clicking on '+' and '-' arrows on the Line Bet option. With this, players can bet as low as 20 credits to as much 2000 on every spin. While the video slot does not have a Max Bet button, it does have a unique auto-spin feature that players can use. With this feature players can set the video slot to automatically spin 10, 20, 30, 40, or 50 times. As for RTP, IGT set the video slot's to a rewarding 96.2%.
Slots Features
When it comes to gameplay, players can expect Shamrockers to have similar regular features to a lot of video slots these days. The video slot has a Wild symbol that can help players win a spin thanks to the fact that it substitutes all other symbols except Encore symbol. Much like in other video slots, this Wild symbol can randomly appear anywhere on the reels after every spin. Other than the Shamrock Wild symbol, the video slot also features a Bonus Scatter symbol. Unlike Wilds, this will only appear on three center reels. If, after a spin, three of these symbols appear, players will get 4 free spins.
Special Features & Conclusion
Unlike with other video slots, Shamrockers' Free Spins feature is decidedly unique. For each of the 4 free spins, the video slot will determine a stacked symbol that should then help players have a higher chance of getting wins. Aside from Free Spins, another special feature that that video slot offers is the Encore Feature. This feature is triggered by the Encore symbol which appears randomly on the fifth reel on the Free Spins feature's last spin. Once activated, this will essentially revert the Free Spins feature to its first spin. What this means is that players are going to have another 4 Free Spins and a chance to further improve their winnings.
Released back in 2016, Shamrockers is undoubtedly a video slot that's still worth playing. The video slot offers a lot of replay value not just because of its relatively high RTP, but also due to the fact that it's such a fun title. While it might be called Shamrockers, the video slot doesn't feature annoying and obnoxious background music that distracts from gameplay. Instead, the title only uses BGM when it first boots up and when players get a win or activate a special feature.