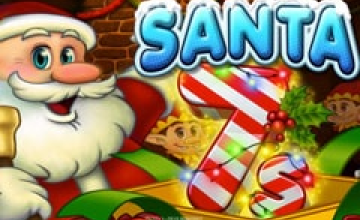 Santa 7s Slot Review
Game Type - 3 Reel Slots
|
Release Date - December 2019
Easy to play with just 5 paylines

Jackpot spins special feature

Progressive jackpot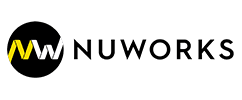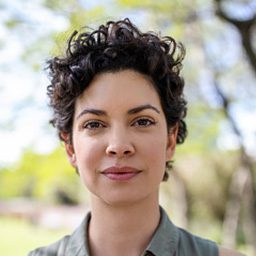 It's Christmas every day if you play the NuWorks-powered progressive slot Santa 7s, which gives you a chance to make your gaming dreams come true.
The miracle on your street will happen if you hit the main prize, but even if you don't, you won't have a "blue Christmas." Instead, you'll feel great for the experience this game brings.
This 3-row 3-reel 5-payline online slot is also very easy to play. Just spin the wheel and hope that three of the same symbols will line up on the payline.  
Santa 7s Plotline – Theme, Design, Symbols
As you'd expect from a game called Santa 7s, this slot is Christmas themed, which is best evident from its symbols – Santa, Santa's elves, Rudolph, Christmas baubles with card suits on them, a tree ornament in the shape of number 7, and a gift box.
All the symbols look nice and cute, especially against the background featuring two Christmas trees with all sorts of prizes hanging from them.
There are no fancy 3-D graphics or animations, which makes this game very simple to play. It also ensures a smooth gaming experience, free of any glitches.
Santa 7s Slot Games Magic Features
Those two trees on each side of the slot aren't just there to enhance the Christmas spirit of the game. They're also there to give you a chance to win more prizes. You'll notice that there are different prizes hanging from each tree, including:
Sounds great, right? Now you're probably wondering how to trigger the Santa 7s special feature. Well, it's done automatically every time three symbols of the same kind align on the reels. You should be keeping your fingers crossed to see three jackpot symbols (a gift box) which will give you a chance to hit the progressive jackpot.

Santa 7s Progressive Jackpot
There are several ways to hit the jackpot in the Santa 7s slot. The first one is to get the gift symbol in the middle of the second reel, which will trigger a special spin. To hit the progressive jackpot, you need to get two more jackpot symbols so that they'd create a 3-symbol winning combination.
Another way to trigger the jackpot spins feature is to get it from the magic tree. It will give you one (or more) extra spins in which you need to hit three jackpot symbols.
You might be wondering what happens if jackpot symbols appear during regular play. As mentioned, one in the very center will launch the jackpot spins round. If you get two of them elsewhere, you will get a 10x return on your bet, while three of them will launch the jackpot round.
How to Play Santa 7s?
This game packs a 3×3 grid and has only five paylines, which makes it easy to figure out. The slot pays from left to right with each payline being a straight line. An example of a Santa 7s payline would be the top symbol on the first reel, the second symbol on the middle reel, and the third symbol on the right-hand reel.
To play it for real money, first, you need to decide on your stake. The minimum bet per payline is 0.10, with the maximum being set to 5.00. As there are five paylines in the game, this practically means that you can wager up to 5 coins per spin. When done, it's time to start spinning the reels! You can do this by yourself or with the help of the autoplay feature.
The rule is that you will win money if three matching symbols line up on the payline. There are some notable exceptions to this rule, however. Firstly, Santa 7s has a wild symbol that can transform into any symbol apart from the jackpot box.
The Santa 7s Paytable
Here's the list of all symbols in the Santa 7s game, along with their pay rates:
Christmas baubles with clubs or spades – 5x
Christmas baubles with hearts or diamonds – 7x
Rudolph the Reindeer – 10x
There's also the wild symbol, represented with an image of Santa's elves. Actually, there are two types of wilds – one with two elves which will double your win, and one with three of them, which will multiply your win by three.
If you get both kinds of wilds on the payline, they'll transform into a symbol next to them on the payline, thus creating a winning combination. The best thing is that if this happens, your win will be multiplied by 6x.
Santa 7s Summary
It's Christmas every day when you play this slot. Its main feature is that it's very easy to play, which makes it ideal for beginners. However, the fact that this game boasts a progressive jackpot means that everyone should love it!
Don't Think Miracles Can Happen? Santa 7s Slot Will Show You Otherwise!