Cubee Time Travel Adventure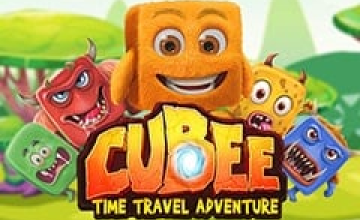 Cubee Time Travel Adventure Review
Game Type - Video Slots
|
Release Date - January 2019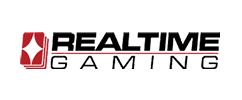 Cubee Time Travel Adventure Slots Data
When you are reading about the technical aspects of an online slot, you are probably reading first about the reels and paylines in the game. Cubee Time Travel Adventure is different because it doesn't have a classic matrix where you will find these reels and paylines. Instead of that, upon hitting the spin button you will get eight hovering enemies – Bones, Casper, Lucifer and Spike and the symbol selection is finished with energy balls and weapons. So, the basic objective here is to beat your enemies which will help you move to the next world. Every world has a different design, but the gameplay we've described applies there too. Of course, just like in the case of other slot games, Cubee Time Adventure allows players to select the size of their bet. However, there are just two options here – $0.1 and $0.2.
In addition to the excitement brought by the unique mechanics, you will find in this online slot, you can expect even more interesting moments with the help of the special features present here. For example, once you get to the World of Piracy you will get access to new symbols (cannons) which can help you collect free spins which you will pass to the next worlds and use them later. In addition, when you get to the Viking world you will get an opportunity to fill a meter which will help you multiply the prizes. This is an increasing multiplier.
There is no specific RTP percentage information about this slot which is highly volatile.
Cubee Time Travel Adventure Slot Theme
In case you are ready to try something new and you want to play a slot game which has multiple themes and settings, Cubee Time Travel Adventure is probably one of the best options. Basically, you are traveling to different eras and meeting monsters. The designers at Realtime Gaming have made an excellent choice when they were creating different imagery for the different worlds/eras present in this slot game. There are 3D-like icons and many animations too. This is a high-quality slot game in terms of graphics.
Where to Play Cubee Time Travel Adventure Slot
Cubee Time Travel Adventure was released in 2019 and this is already one of the most played online slots made by Realtime Gaming. So, after a short research, you should be able to find a few places where you can play this game. In order to avoid any mistakes or problems, we suggest using reputable online casinos like Bovada Casino, Ignition Casino, and Slotastic Casino.