WSOP 2017 Interview with Robbie Strazynski
WSOP 2017 Interview with Robbie Strazynski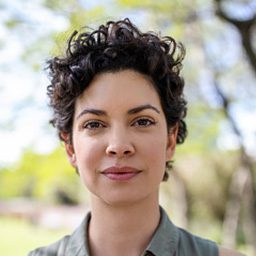 Robbie Strazynski is the founder of the cardplayerlifestyle.com poker blog and we interviewed him on his recent trip to the 2017 World Series of Poker.
1. You recently were at the WSOP in Las Vegas covering the tournament for cardplayerlifestyle.com. How long were you there for and how was the whole event?
I actually made two separate trips to Las Vegas during the WSOP and each was amazing in its own unique way. During the first trip, which took place during the first three weeks of the Series, I was kind of "doing my own thing" for my website. Almost all the big poker media outlets naturally focus their efforts on covering the WSOP itself. Of course there's no shortage of material there. But for that very reason, I decided to devote my time and effort to sharing stories and experiences from the Las Vegas poker scene outside of the WSOP tournaments themselves.

For example, I wrote up and shared the story of how I got to meet Doyle Brunson, the Godfather of Poker, in Bobby's Room at the Bellagio. One of the more popular things to watch over the summer was Daniel Negreanu's daily vlog, with tens of thousands of people tuning in each day. James Taylor, the man who shot, edited, and produced Daniel's vlog, was kind enough to grant me a "behind-the-scenes" interview. There were, of course, many more stories, some of which I haven't yet had the chance to write up, but those will hopefully follow in the coming weeks and months.

My second trip was an entirely different beast altogether. Poker PROductions, which produces the WSOP Main Event for ESPN and the PokerGO livestream, hired me to work on their "player bio" team. During that two-week stint in Vegas, my energies were entirely focused on the task at hand, namely gathering as much information as possible about the poker players to be featured on the TV tables. It was a very invigorating challenge and just plain super cool to have an all-access pass to witness firsthand how the entire production we see each year on TV gets put together.
2. What's the general vibe in the poker community given all that's changed in the past 10 years with things like UIEGA, poker's Black Friday, and PokerStars raising the rake?
That's a pretty broad question and answers could vary from short and generic to very lengthy and detailed. While I certainly cannot speak for everyone in the poker community, I do believe that everyone could agree on the following: overall, poker has been through many ups and downs over the last decade. Moreover, it's clear that when online poker is thriving (i.e., lots of liquidity in a truly global player pool), that has an overall positive effect on the "poker economy". Some of the events you've mentioned have understandably taken a toll, in that we're clearly no longer in the "golden age" of poker.

With that said, I think that most people in the poker industry would agree that things are looking up these days. A number of larger online poker operators are investing heavily in marketing the game to new audiences. Broadcasters and media outlets, like Poker Central, are doubling down on the notion of giving fans an ever-increasing amount of coverage. Clearly, there's still plenty of appetite out there to both play and watch poker. For what it's worth – and I know I might be the outlier – I think poker is in the beginning stages of what could be another boom. 


3. Over the years there have been numerous and legendary stories of parties from poker pros, were there any of that happening this year, or has everyone grown up?
LOL. I think you're speaking to the wrong guy about that. My idea of partying usually involves a "wild" low-stakes Vegas mixed game, so I'm pretty certain that isn't what you were referring to. Of course the stories you are referring to are much more than legend, but I don't really hang in those crowds.

For more information on how to properly answer your question, I politely refer you to Joey Ingram's Twitter feed, which – allegedly – could probably give you an inkling as to some of the "OOL" (out of line) crazy stuff that goes on in Vegas during the WSOP ☺.
4. Ever since the news broke of poker players Jeans from twoplustwo reported his room broken into and trojan installed on his laptop, do you think hotel security is on the minds of poker players and do you have players talk about this issue much?


Well, I'm no mind reader, but I can tell you that if online poker players had not concerned themselves with security up until that point, at the very least it's on the back of their minds nowadays. I'll be frank in that I'm no expert when it comes to online poker security and, of course, I'm not a professional poker player; rather more of a poker media guy.

With that said, one of the contributors to my blog, Eddie Harari, is a cybersecurity expert with close to three decades of experience in the field. He has written for my site a few times about the importance of proper protections and safeguards online poker players ought to take, so I highly recommend that your readers check out Eddie's articles.
5. Do you think the new and young players that are into poker now are different than the last wave of players that came through playing internet poker?
That's an excellent question and perhaps one that I ought to be thinking about more often in trying to broaden my site's appeal to newer audiences.

I think that a significant percentage of people both in poker media and working for the big operators and companies in the poker industry have been around for quite a while. With that said, I think there's a collective awareness of the continuous need to adapt and keep the game – and its corollary media content – as interesting, fun, and entertaining as possible for everyone, from newer players and fans to grinders and diehards of the game.

A tremendous wave of new professional players came into the game during the online poker boom days. The better ones have been able to stick around while losing poker players have somewhat faded away. It's certainly tougher to "break into the game" nowadays and become a winning professional player online, especially in the United States. Many would attribute this to the lack of online poker liquidity and fewer "softer" games.

As far as live poker, however, I think that the game continues to enjoy steady popularity and that so long as we can keep things fun and market poker as an enjoyable pastime, new players will keep joining the game's ranks.


6. With all the talk about AI taking over jobs, do you think AI has the ability to ruin the game of poker online?
Some of your readers may recall reading about the "humans vs. AI poker battle" (which the humans lost, earlier this year). It's a much larger, more complex issue than catchy headlines would have you believe, so much so that I wrote a very lengthy op-ed about it on my site entitled "In Defense of Humanity".

For readers who don't have the time right now to take a look at that full reply, here are some bullet points to consider: ï

Poker is a game meant to be contested between individuals, not individuals versus machines. So long as individuals are squaring off against one another, the game will remain competitive. ï
With all of technology's advances, the "best" AI has been able to do is beat some very talented and accomplished pros as one specific variant of poker under incredibly specific conditions. Online poker is so much bigger and more complex than heads up, no-limit Texas Hold'em. I believe that it would take many many decades, even a couple centuries perhaps, for AI to exhibit mastery over humans in ALL online poker variants.
I'm of the opinion that the use of HUDs (software that assists with gathering statistical information about one's opponents) kills the purity of the game and is likely even killing online poker altogether. While many professional players are aware of these HUDs and have tons of experience using them, many recreational players do not, and thus are at a distinct disadvantage, likely to lose far more quickly. This pretty much by definition kills an ecosystem, for when the sharks run out of fish to eat…
7. Do you think becoming a professional poker player is easier or harder today than it's ever been?
I think it's harder than it's been over the last decade, but far easier than it used to be prior to 2003.

Poker's legends had to learn the game the hard way, via trial and error, exclusively in a live setting. They had no coaches, books to read, simulators, apps, or online poker to help facilitate a faster learning curve. These days, you've got many supremely talented 20-somethings who've shot to poker stardom despite only having played the game for a few years at best. Nowadays, if you're prepared to grind hard enough and put in the work – and I mean REALLY grind hard and put in tons of work, day in and day out, you can make your way to the top and make a living playing online poker professionally.

With all of that said, it used to be a LOT easier to make a living playing poker. Just ask anyone who used to call themselves a professional poker player at some point between 2003–2011. With online poker thriving and SO many "fish in the sea", you could have been just a relatively decent poker player online and had enough players worse than you to feed on and build a bankroll off of. With decreased liquidity and so many players simply more skilled nowadays, it's just tough to come out ahead if you grind poker online for a living.
About CardPlayerLifeStyle
CardPlayerLifestyle.com was set up in 2009 by Robbie Strazynski who is a poker player, a fan of the game, and a poker blogger.