Why ThePOGG has Bet365 Casino as blacklisted
Why ThePOGG has Bet365 Casino as blacklisted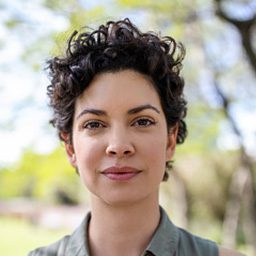 If you look around for reviews about Bet365 casino or anybody talking about the brand, you'll be hard-pressed to find anything negative said about them.
The only exception is the Bet365 affiliate program threatening to close affiliate accounts over compliance is perhaps the only reason affiliates would stop promoting them and listing them as not recommended. Even before the compliance debacle that's been pissing off affiliates galore, ThePOGG is possibly the only site that had a harsh review of Bet365 and in fact, has them blacklisted.
The real reason behind ThePOGG's blacklisting of Bet365? It has to do with the use of a game that nobody plays yet is maintained in the collection of games offered by Bet365.
"Due to Bet 365 Casino's continued use of Spielo G2 software – a software group that has been caught offering games that could not have occurred accidentally and in violation of the technical standards many of their clients licenses (i.e. unfairly biased against the player), Bet 365 Casino are on our Blacklist".
This all stems from the Finsoft/Spielo G2/Dynamite Idea Rigged Games and it's based on the game called Reel Deal. This game is supposed to have an RTP of 100% but a player reported a bad run that seemed far from normal and it got Eliot Jacobson and Michael Shackleford involved where they analyzed the data and concluded the game dealt indeed wasn't a fair game at all.
For the majority of the UKGC-licensed casinos that were carrying the game, many well-recognized gaming operators were quick to drop the game. The following gaming sites were fairly quick to make changes and distance themselves from the Reel Deal game: Nordic Bet, BetVictor, Grosvenor casino, Virgin games, and 888 casinos.
It is surprising that major gaming companies are not as concerned about proof or a rigged game with analysis backed by some of the most reputable gaming mathematicians in the industry. When they say a game is not fair, everyone should be listening. For all of these UK-licensed brands that are so quick to jump at any threats by the ASA or UKGC in regards to being compliant, it's surprising that this game and situation are swept under the rug. So if a brand like Bet365 truly takes compliance seriously including responsible gambling, then why has this game been kept to give its documented history?
Affiliates' perception of Bet365
The affiliate program actually wants this information dated and stamped for compliance reasons.
For the most part, Bet365 was probably the top-rated online sportsbook around and affiliates helped to make that happen. Of course, the brand itself is responsible for treating players well and giving decent customer support. The affiliate program of Bet365 has won numerous gaming industry awards from the best affiliate program to numerous awards for best affiliate managers.
Bet365 Compliance
Bet365 Affiliates sent compliance demands in September and December of 2017 and one on February 19th, 2018 (at 18:08 time) which gave affiliates about 12 hours to comply, and for some affiliates in Europe this was already a late notice.
I hope you're well. A response is required directly to your Marketing Manager who is cc'd, please read fully. We have an important update to make you aware of. Following the recent CMA guidance, a decision has been made to change the Opening Account Offers for our Casino, Games and Vegas products. This change will take place tomorrow (subject to internal testing) and will be applicable for all users of our .com domain, so ALL countries excluding Spain, Italy, Denmark and Bulgaria. *To confirm, the offer text below is expiring tomorrow and should not be promoted anywhere on your site(s). Details of the new opening account offer text will be communicated in due course, however, in preparation for these changes and to ensure compliance, our hosted banners and promotional text are changing over to generic messages only. 1) As per Policy, you should be pulling our banners and/or promo directly from the system and therefore all updates will be made automatically and no further action is required from you (other than confirming this with us). 2) However if you are not, it is imperative that you make the manual updates asap, removing any mention of the old opening offer for either Casino, Games or Vegas listed below. It goes without saying in the current climate of regulation and compliance, that we need full cooperation from all affiliates on this matter. I therefore need you to confirm that you have read this email and that all existing Opening Account Offer promo for Casino, Games and Vegas has been removed and replaced with the generic text in the system.
Other Pages of Interest: