What to look for in a Bonus Code – Player's Guide
What to look for in a Bonus Code – Player's Guide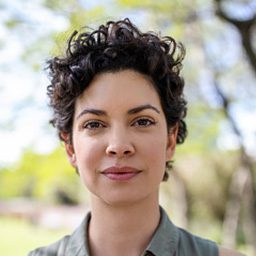 The iGaming industry is growing quickly with the new innovations and features that are being used on it. Now, you get to see how online casinos, sportsbooks, racebooks and any other type of betting platform has the latest technology so that their players can enjoy the best gambling experience available.
As the industry has grown, new companies and developers dive into it with the intention of finding success in a short period of time. Since there are plenty of betting platforms and games to choose from, the competition is more fierce and difficult to beat, especially for the newly released platforms that do not have a lot of players active on them.
Through them, the players can obtain a boost on their balances to place more bets and possible increase their earnings, making bonuses one of the most important aspects that the players care about when it comes to joining and investing on a betting platform nowadays.
Since the bonuses and promotions have worked so well for the online betting platforms. These sites have come up with many types of offers. There are welcome bonuses, welcome packages, cashback bonuses, deposit bonuses, no deposit bonuses and many others.
Unfortunately, the bonuses and promotions have also turned into one of the best ways to scam players easily. There are lots of fraud cases that involve the use of bonuses and promotions to attract the players into investing on something that ultimately led them to lose money.
Therefore, it is important for every player to take certain aspects into account before deciding to invest on a particular bonus or promotion. Here are some tips that could help you identify a good bonus code from a bad one easily:
Suspicious terms and conditions
Before joining any betting platform, it is crucial that you read the terms and conditions thoroughly. It may take some time and effort, but it is relevant since you could save up some money in the long run.
If you ever come across a bonus offer that does not allow you to read its terms and conditions, do not invest on it by any means. Every betting platform and bonus should have its terms and conditions visible to the players.
Hidden terms and conditions should never be taken a good sign when it comes to investing real money. On top of that, do not invest on bonuses and promotions that have fake terms and conditions, such as extremely generous wagering requirements.
Wagering requirements are one of the most effective methods used by betting platforms to make players engage with them, so any bonus with low wagering requirements or none at all should be considered suspicious.
Example of real and beneficial bonus: 200% that goes up to $100 with a wagering requirement of 10 times the amount deposited by the player.
Example of suspicious bonuses: 500% bonus that goes up to $500 with no wagering requirements or with a wagering requirement of 40x times.
Offers that are too good to be true
Since the players are always looking for bonuses to give their earnings a boost, one of the easiest ways to scam players is by offering incredibly good bonuses with high rates that no player could reject.
A betting platform cannot give away too generous bonuses with high rates that go over 500%, since they can lead them to serious losses. Therefore, if you ever come across a bonus that has a scandalous rate over 5 times your deposit, walk away from it instantly.
Example of good and real bonus: 100% welcome bonus that goes up to $100 and 50 free spins.
Example of a fake bonus: 1,000% bonus that goes up to $5,000 and 300 free spins.
Limited time offers
Another important aspect to take into account before investing on a bonus is the time that you have available to complete the wagering requirements and seize the bonus to the maximum with ease and no rush.
Because of that, you must check if the bonus code you want to use has an expiry date that is too close. These offers are too risky, and it is very likely that you end up losing your funds due to the lack of time to complete of all the requirements stated on the bonus's terms and conditions.
Under normal circumstances, a player needs a minimum of 7 days to complete a bonus's wagering requirements with no problems. Bonuses with 3 or fewer days available to use them or complete the wagering requirements are not recommended.
The source of the bonus code
There are plenty of Bonus Codes listing websites available nowadays. These platforms are in charge of offering the players the best bonuses available on the industry in the fastest way possible.
If you are looking for bonus codes on these sites, it is recommended to check the reputation, experience on the market and quality of the content that is published on that particular platform.
In addition to that, it is recommended to check the bonus's terms and conditions directly from the betting platform that is offering them, since bonus code listing websites tend to collect obsolete information with offers that have already expired and are no longer available to the players.