US Online Gaming Market: Projected Growth, Pandemic Impact & CAGR for 2022-2027
US Online Gaming Market: Projected Growth, Pandemic Impact & CAGR for 2022-2027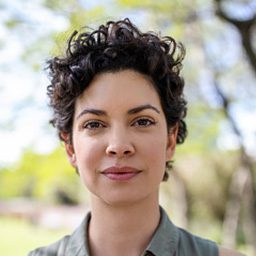 Valued at close to $2.17 billion in 2020 and $61.5 billion in 2021, the online gambling industry in the US is expected to reach a compound annual growth rate (CAGR) of 17.34% by the year 2026. By comparison, a CAGR between 15% and 25% is considered a good mean annual growth rate for any investment. By 2028, the same industry is projected to reach a value of $114.4 billion. It is, therefore, safe to conclude that the future is looking bright for the industry.
Let's take a closer look at the projected growth of this market in the US while learning a few interesting industry trends.
What Helped the Market Grow?
Several factors helped the online gaming market reach its current status in the US. We can mention the increased demand for recreational activities during the pandemic, the suspension of all global sports events, and the shutdown of brick-and-mortar casinos, lottery shops, bingo halls, horse racing venues, hotels, and bars with betting systems in place. All these things led to a massive transfer of land casino players and sports bettors to the digital world. As a response, many operators took the opportunity to transfer their services online. They were also encouraged by the continuous expansion of the online gaming industry in most US states. You can find the best online casino operators reviewed by our experts on the CBN platform.
Online Casino Gaming Trends: Live Dealer Games on the Rise
While still in its early stages and under the scrutiny of strict rules, the live dealer gaming market is currently on a rise in the country. Popular gaming studios powering new online casinos have received licenses to offer their live dealer games to players in various states, including New Jersey. Among them, we can mention Evolution Gaming and Ezugi. Evolution also signed several deals with a number of licensed casino operators including Hard Rock Hotel & Casino in Atlantic City, Ocean Resort Casino, New Jersey's PokerStars Casino, and 888casino. The same providers are saying yes to important acquisition and merger deals to consolidate their foothold on the market. They are also constantly optimizing their services with the most rewarding no deposit bonus and welcome bonus offers.
Pennsylvania, the Fastest Growing Online Gaming Market
The Keystone State is the fourth and also the largest US state that decided to make online gambling legal. The fresh regulations enable players to freely access a plethora of online casinos, online poker venues, and sports betting facilities online. All casino gaming activities including online slots, table games, sports wagering, and fantasy betting are closely supervised and regulated by the Pennsylvania Gaming Control Board. Lotteries in the state fall under the scrutiny of the state's lottery.
According to data from the Pennsylvania Gaming Control Board, the state's casinos managed to shatter year-over-year records in 2021, with a massive $4.7 billion in combined gaming revenues from all forms of gambling. Even more, in March 2022, Pennsylvania's total gambling revenue went over $462,740. The figure signaled an all-time high for Pennsylvania. Compared to March 2021, the state's gaming revenue went up 14.7%. The record was triggered by all-time highs in online casino gaming and retail table gaming.
Online Gaming Industry Outlook for 2022-2027
In the upcoming five years, the online gaming industry in the US is expected to keep registering solid growth numbers. With more states choosing to legalize online forms of gambling, we can expect an upward trend in terms of employment and participation within the industry. Even more, the continuously increasing demand on the market is also expected to increase overall profitability. The same goes for the enhanced signup promotions for newcomers and the diversification of casino libraries.
Another important element to consider is the fact that, geographically, casino and sports betting operators usually operate in enclosed markets. This translates to almost no third-party competition from the outside for them to worry about. With a direct focus on encouraging more customers to migrate to their websites, operators are likely to provide bigger and better offers, flawless customer service, lightning-fast payouts, more rewarding VIP programs, and better wagering terms.
Mobile Gaming Growing in Popularity
The high levels of smartphone penetration across the country have helped mobile games grow their presence in the US in recent years. Mobile games are appealing to players thanks to the premium functionalities, rewards, and content they come with. Gradually, standard online games are expected to start losing their attractiveness in the eyes of their normal audiences.
Besides the convenient access to online forms of gambling via mobile, a series of celebrity endorsements, and numerous sponsorships are all helping the mobile gaming market grow. Experts also predict a future expansion thanks to the increased availability of cost-effective mobile apps.
Online Casinos in the US Create Growth Potential
By promoting free-to-play versions of their games, online casinos successfully promote the growth of their business. Operators that use fresh information solutions to bring more support and assistance to players are also likely to grow at faster rates. The same goes for casinos and sports betting platforms busy safeguarding the authenticity of all activities while keeping online frauds to a minimum. Casinos that rely on a series of advanced security technologies including Artificial Intelligence are in the lead today.
Final Thoughts
The online casino gaming and sports betting industry in the country is on a rising trend. The future is looking brighter than ever thanks to a series of factors. The COVID-19 pandemic brought almost the entire planet to a halt two years ago. Close to 50% of the global population became more interested in playing games online, causing a massive shift to online gaming alternatives. Their interest never stopped ever since, and today everyone is reaping the benefits.