The Unique History of Progressive Slots
The Unique History of Progressive Slots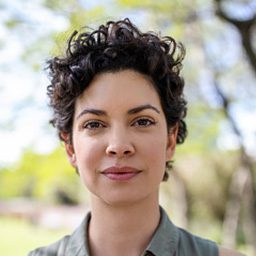 Charles Fey and The Birth Of Slot Machines
Slot machines were introduced to the public during the 1880s. Most accounts note that it was Charles Fey of San Francisco who devised the first slot machine (3-reel and 20 symbol), named the Liberty Bell, back in 1887. Fey''s invention became so popular that he eventually had to team up with the Mills Novelty Company to address the demand. In addition to Fey, there were also others who banked on the success of the Liberty Bell with mechanical and cosmetic changes. From that point on, slots dominated the casinos of the world. It wasn't until nearly a century later in 1986 that progressive slots again changed the casino industry.
The Advent and Popularity of Progressive Slots
At that time, the challenge for casinos and casino operators was to get more revenue from their slots. The problem though was that the most rewarding slot machines were too big and occupied a lot of a casino's floor area. William "Si" Reed, the founder of International Game Technology (IGT), then thought of a way to address this issue.
Leveraging the technology available during that time, IGT devised a way to link their machines into a progressive network. This allowed them to cut down the actual slot machines' sizes as well as generate larger jackpots than what was normally found on the slots of that time. The product of the company's efforts launched in 1986 (almost a hundred years after the first slot machine) and was named Megabucks, the first progressive slot in the world. A year after the slot launched, someone was then able to win the jackpot amounting to a whopping $4,988,842.17.
Progressive Slots And The Internet
By the early 2000s, the casino gaming industry would again experience another important shift. The first online casinos actually were around since the mid-1990s but it was only during the lead-up to the 2000s that they really became viable thanks to faster internet speeds and more powerful consumer computers. With more online casinos starting to operate, the popularity of progressive slots eventually spilled over to the online world. Of course, it wasn't just progressive slots that benefited from these technological advances. As a whole, the casino gaming industry was able to increase the market for their products and services without having to build a land-based casino.
Developers Introduce Diversity
In addition to helping broaden the casino industry's reach, the internet revolution also helped diversify not just the progressive slots' design and themes, but also their development. Whereas before it was solely IGT that dominated the development of these casino games, now it's become much more competitive. IGT is still around but it now is facing stiff competition from game development companies such as Net Entertainment, Microgaming, iSoftbet, and many more.
What's great is that these casino game development companies aren't just making cookie-cutter progressive slots. A lot of the time, they also incorporate creative themes and even adapt licensed IP (intellectual property) to come up with jackpot slots that are as entertaining as they are rewarding.
Jaw-dropping Jackpots
There's no doubt that progressive slots are some of the most played types of casino games today. Titles such as Mega Moolah, Mega Fortune, Arabian Nights, Hall Of Gods, and many more have consistently been in a lot of online casinos' popular or favorite sections. These slots feature more or less, the same features that you'd find in regular video slots. The difference though is that winning is much more rewarding on progressive slots thanks to the jackpots (that grow larger every time a player bets money on the slots). Just how large are these jackpots, you ask?
Due to the nature of these progressive slots, jackpots will usually vary depending only on the title and the developer. A title like Microgaming's Mega Moolah will have the same major jackpot amount regardless of where you play it.
This jackpot will then continuously grow up until someone wins. In the case of Mega Moolah (a 5-reel, 3-row progressive slot), the jackpot got to a high of €17,879,645 before it was claimed by UK resident Jon Heywood sometime last year. More recently, a Finnish punter won the €2,733,792 jackpot for NetEnt's Mega Fortune Dreams at Betsson. Another notable jackpot win was that of a player at Zodiac Casino who won the Mega Moolah Mega Jackpot of $11,609,942 on just a £1 wager.
Highly Rewarding
Interested in playing progressive slots? A lot of people have the misconception that progressive jackpot slots are a scam. What they fail to understand is that these are games of chance. Like a lot of casino games today, these are guaranteed to result in random wins (through its RNG).
Due to the random nature of these games, you really won't be able to determine whether it is you who will win the jackpot or not. With that said, there are sites such as Casino Listings (casinolistings.com) that track down progressive jackpot wins. What's interesting about their list of recent jackpot wins is that there seem to be one or two winners daily. In the past 4 days alone, the site was able to list down 10 different jackpot winners. Yes, playing progressive slots is a risk. However, you can expect people to take the risk because if they do get lucky, they'll end up getting rewarded handsomely.
Other Links of Interest: