UKGC to implement major rule changes like age verification
UKGC to implement major rule changes like age verification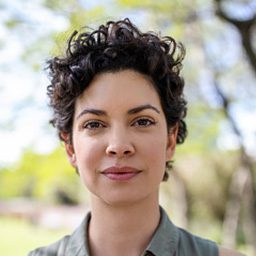 UKGC to implement major rule changes. For a full in-depth look at all these changes read thepogg.com article: May the 7th: UKGC Gambling Reforms
Last March 26, 2019, the UK Gambling Commission detailed what it termed as "new plans to make online gambling in Britain safer than ever before". In a nutshell, the plan is seeking to enact changes to the way online casinos offer their games, limit player spending, transparency of terms and conditions, credit card use, and "reverse withdrawal" facilities.
Already, operators of UK-facing online casinos have been on edge as these changes could potentially hurt the way they run their brands.
It's no secret that the online casino gaming industry has taken off in recent years. Improvements in communications technology have resulted in faster and more ubiquitous internet as well as more powerful mobile devices. In turn, these advances have allowed online casinos to reach more players.
According to the UKGC's review, online gambling's accessibility in Britain has resulted in a substantial 3.8% growth in public participation in 2017 (18.3%) from 2014 (15.5%). The industry as a whole has reported profits of £ 4.7 billion in 2017. With this expanded reach though comes issues that have proven detrimental to players. To address these, the UKGC came up with a review that recommended sweeping changes to how operators go about running their brands.
So how could these new rules and changes affect the online casino gaming industry as a whole?
The changes and their scope
To answer these questions, we'd first need to know what the exact changes are. The UKGC's March 2018 report breaks these down into action points for age verification, customer identification, clarity of terms and conditions, and ineffective customer interaction. In addition to these, there are also areas that the UKGC recommended for further work. For now, though, we'll only be discussing the changes outlined in the March 2018 report.
Age Verification
The first issue that the UKGC wants to address is age verification. Specifically, the Commission wants to ban operators from offering up their services to players prior to their ages being verified. These services would include deposits as well as wagers made with both real money and bonuses. Another feature that the Commission does not want online casinos offering without age verification is free-to-play casino game demos.
Now it's understandable why the Commission would advocate for stricter age verification procedures. Kids these days are already technology-savvy so the fear that they'll inadvertently come across (or purposefully seek out) an online casino site isn't exactly unfounded. Adding to this is the practice of online casinos to only require age and identity checks when players are ready to withdraw. In fact, the Commission noted that of the complaints it received, about 15% were related to this issue.
While this change is rightly needed, it is also expected to somewhat affect smaller operators' bottom lines. Normally, operators allow players to register, deposit, and wager even when their identities are yet to be verified. Players can then get right down to wagering and potentially winning from their wagers while also allowing the operator ample time (up to 72 hours in some cases) to verify their identities. For a lot of smaller online casinos though, a 24-hour or less turnaround for age verification could be near impossible and could end up hurting their conversions.
Customer identification
Much like age verification, the customer identification issue that the UKGC seeks to address is rooted in online casinos' inability to verify their players' identities during or immediately after registration. The implementation of customer identification has become an issue thanks to gamblers and criminals exploiting it (or online casinos' delayed enforcement of it) for illicit and/or fraudulent purposes.
To address this, the Commission has recommended enforcing customer diligence requirements. With this, operators will have their players' pertinent information at an earlier stage of the registration process. In addition, the Commission is also looking into having operators set wagering limits on players pending affordability checks. Similar to age verification though, the customer identification requirement could end up hurting smaller operators.
Clarity and transparency of terms and conditions
The UK Gambling Commission noted that the reason why it launched its review of the online casino gaming industry was due to concerns raised by players related to online casinos' unfair terms and conditions.
This review (which the Commission launched together with the Compliance and Markets Authority) managed to unearth widespread instances of online casinos imposing unfair terms and conditions on their players. As a result, the Commission recommended amendments to its License conditions and codes of practice (LCCP) for operators.
This change is unilaterally good for both operators and players alike. Online casinos have always suffered from the perception that the terms and conditions for their offers and promotions border predatory. With the Commission compelling them to be clearer and more transparent with their T&Cs, operators can expect a return of their players' confidence.
Ineffective Customer interaction
Identifying at-risk customers is an issue that online casinos have grappled with for a long time. The UKGC acknowledged in its report that operators have somewhat improved their customer interactions in the past couple of years. However, the Commission also noted that operators' current efforts are still inadequate. A lot of this has to do with the fact that at-risk players exhibit similar behavior to that of VIPs and high-rollers.
Customer identification and affordability checks can definitely help operators get a better idea of whether a player is a possible at-risk customer. With that said, the changes the Commission wants to institute to address the issue would also require operators to ensure player information is up-to-date and accurate at all times. Much like age verification and customer identification issues, this can end up hurting smaller operators.
Are these changes needed?
There's no doubt that the UKGC's priority is players' safety and security. From a player's perspective, these changes are going to make online casino gaming a better experience. Operators, on the other hand, can still benefit from following these changes. Should they faithfully adhere to the changes coming on May 7, 2019, operators just might come across fewer issues that arise from underage and at-risk players. Having clear and defined terms and conditions should also help improve player confidence in the promotions (and services) that they offer.
While the challenges facing operators are real, the benefits far outweigh any losses they might incur from adopting (and adapting to) the UKGC's changes.
No more instant play slots
One more consequence of these laws will be to prevent players in the United Kingdom from playing free games for slots. So if no registration is required, in theory, the age of the player can't be determined and the UKGC wants to ensure underage players don't play slot games. So affiliate sites might be exempt from this but sites like Slots Listings might have to either change how they operate by offering free games or ensure there are blocks in place that are targeting players in the UK.
Other Links of Interest: