Top 7 Christmas Slots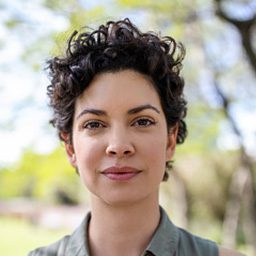 Christmas is a wonderful time of the year, apart from the magic of the carols, the colorful trees, the snow, and the gifts, this celebration fills us with a spirit of good fortune.
So much so that everywhere in the world people are looking forward to December to celebrate in a big way, and of course, the world of online casinos is not exempt from these celebrations. Many of them offer advent calendars at this time of year, which, in other words, represents a greater number of amazing bonuses and promotions for all players.
Besides the surprises that Christmas brings, another of the most important aspects of Christmas for online casinos is the Christmas-themed slot games, since, especially at this time of year, they become extremely popular amongst their members. Because of this, in this review, we want to share with you 7 slot games that are considered the best Christmas-themed games to play in 2020.
Also, at the end of this review, you will find our recommendations regarding which casinos have these games and several reasons why you should create an account with them if you have not done so already.
Sweet Bonanza Xmas: Pragmatic Play
Sweet Bonanza Xmas is a spinoff of the classic slot game Sweet Bonanza, and apart from a different theme, both games have similar features, so any player that has already played Sweet Bonanza in the past can be assured to get the same great experience.
This video slot game is composed of 6 reels and "win-all-ways" and was developed by the company Pragmatic Play.
Sweet Bonanza Xmas is packed with some unique features, for example, players can use an option called the "Ante Bet", which allows you to select the bet multiplier, and depending on your selection (x20 or x25), the game will behave in a way or another.
If you choose the x20 multiplier, you will gain the chance to buy a free spin round by paying a value equal to x100 for your bet. But, if you choose the x25 multiplier you will not have the option to buy the free rounds, but your chances of getting a free spins round will be doubled for the current game. Also, this game has a Tumble feature, which means that, instead of spinning symbols on the reels, you will see them dropping from above; once a winning combination appears, those symbols will then disappear making room for additional symbols on the screen.
Besides these unique features, Sweet Bonanza also has scatter symbols, multipliers, and even free spins. Finally, this slot game has an RTP of 96.51% which makes it a high-volatility game; in other words, players can expect to get many winning combinations more often compared to less volatile games.
A Christmas Carol (BetSoft)
If you are a fan of the three ghosts of Christmas and the adventure of the old Scrooge, then this is an ideal slot game for you as it is based on the novel "A Christmas Carol" written by Charles Dickens in 1843.
This BetSoft-powered video slot has 25 pay lines and 5 transparent reels to show Scrooge's bedroom. To start the game, you can choose the coin size of your bets from 0,02 coins to 1 coin per bet line.
This slot game includes classic slot features like wild symbols, scatter symbols, and free spins. The wild symbol is represented by a "Chicken Dinner" and, like any other wild, it can change its form to create any winning combination.
Also, this slot game has a unique feature related to the three ghosts of past, present, and future Christmas. To trigger them you must get at least three matching symbols of the appropriate ghost symbol on the screen; the blue ghost triggers the future winning spins, the yellow ghost triggers the past winning spins, and the green ghost triggers the present wilds.
The Christmas Past feature allows players to get 3, 6, or 12 free spins, the amount depends on the number of symbols you land on a single spin. Each of these spins has a pay line win or additional feature trigger guarantee.
Christmas future is almost like the Christmas past feature, the only difference, of course, is the triggering symbol. With this feature, you will also get 3, 6, or 12 free spins based on the number of symbols you land.
If you get a green ghost symbol on any place of the reels, you will unlock the present wilds feature (there has to be three or more of these on the screen); once activated, all triggering symbols will turn into wild symbols, and the reels will show the new winning combos according to the current matching symbols.
One additional cool feature added to this game that triggers every time you land a win. After winning you have the chance to double your winnings by just tossing a coin; of course, you need to choose if the coin will land on tails or head. If you guess correctly, you will double your win, but if you guess wrong, you will lose it all.
Book of Santa (Endorphina)
Book of Santa is a charismatic video slot created by Endorphina. This slot game has 5 reels, and 10 pay lines and allows players to feel the magic of Christmas right from Santa's home.
Also, the game has a 96% RTP, which makes it a high-volatility game; in other words, players can expect to get above-average winning combos at Book of Santa. To start the game, you must choose a coin size between 0.01 and 1, and of course, the number of pay lines that you will be betting on. This slot game includes some classic features like wild symbols and scatter symbols, free spins, and a "gamble" feature.
To unlock the free spins feature, a player must land three or more scatter symbols on the reels; besides the winnings from the scatter symbols, this feature will unlock a special expanding symbol and will give the player 10 free spins.
Finally, the gamble feature, like most gambling features, will give the player the chance to increase their winnings at the end of each game.
In this game, you will see four cards, one of them will be flipped up (that's the dealer's card) and the remaining three will be flipped down (those are your cards). You must choose one of the remaining cards, and if the number is higher than the dealer's card then you win, but if the dealer's card is higher, you will lose everything. In the case that both cards have the same number, then you will have to repeat the round.
Taco Brothers – Saving Christmas (Elk Studios)
Join Pepe, Pico, and Paso in this amazing adventure to save Christmas from the evil hands of Captain Diaz on this epic slot game made by Elk Studios.
Inspired by the Mexican Christmas traditions, this video slot game has 5 reels, 243 pay lines, and several unique features that make Taco Brothers an amazing game to play on this holiday. This game allows coin bets from 0.10 coins up to 50 coins, and as part of its unique features, you can choose three betting strategies: Jumper, Leveler, and Booster.
Jumper will raise your bets by one level after each win, but be careful because it will also reset after a loss. Leveler will raise your bet after 5 consecutive losses, and repetition will increase the bet to two additional levels, but it will reset them after a win. Last, the booster strategy will raise the bet level by one after a loss, but it will reset after a win.
Apart from these features, Taco Brothers – Saving Christmas has other classic features like wild and scatter symbols and free spins.
The wild symbol is represented by a golden bell, and it will replace all symbols except for the safe symbol (the symbol for bonus games), and the taco brothers game logo symbol (the re-spins symbol).
If you land 2 or more Game logos you will unlock the re-spins feature, which gives an extra chance to get 3 safe symbols to unlock a bonus feature called "Wild Scape".
This bonus feature, as we have mentioned, can only be unlocked by landing 3 or more "safe" symbols on the screen; once you get them the free spins round and will start, and the "exploded safe" will apply multipliers to all the wins you get on this bonus round. Also, on this bonus feature the evil Captain Diaz will try to imprison the brothers; every time he lands on the reels, he will capture a brother, and once he gets all three of them, the bonus round will come to an end.
However, there is still hope for the brothers as "Señorita" will try to help them, if you land her symbol on the bonus round, she will release one imprisoned brother, giving you even more free spins in the process.
Finally, this game also has a high volatility range thanks to its 96.4% RTP; make sure to use this number to your advantage as you will get more winning combinations than most slots games out there.
Fat Santa (Push Gaming)
Fat Santa is one of those slots games that you will not be able to get out of your mind for a lot of time. The main reason behind this game's success, apart from its features, is its unique design and colorful symbols, and Christmassy music.
About this game, we can mention that this is the ideal game for lovers of high volatility games and huge rewards because, with its 96.45% RTP combined with its payouts of x6,405 times the initial stake in free spins, you will surely get lots of money real fast.
The slot game has 5 reels, 5 rows, and 50 fixed pay lines. The minimum coin bet starts at 0,25 coins and can go up to 25 coins.
Of course, the game is equipped with common features such as wild symbols, scatter symbols, free spins, and bonus games, but it also offers some unique features like sticky wilds and a random Santa's sleigh feature.
This last feature can be triggered at random every time you start any spin. Once it is activated, Santa itself will steer his sleigh full of Christmas pies through the screen and drop a random number onto the game grid. On every position where these pies land, the current symbols will transform automatically into wild symbols, then the game will proceed as usual.
Another amazing feature incorporated into Fat Santa is free spins. Once you see the Fat Santa eating a lot of pies, you will know that the free spins mode is activated. This can be achieved by landing a Santa symbol on reel one plus one or more pie symbols on any of the other reels.
The free spins round is divided into five levels, and every time Fat Santa eats one or more pies, it will advance to the next level (becoming bigger in the process) while giving you two free spins for each level that he advances. Once Fat Santa fills the entire game window, you will receive an x1,000 bonus multiple to your current stake.
Secrets of Christmas (NetEnt)
Net Entertainment might be one of the most well-known companies in the entire online casino industry; so, being such an amazing game provider it is normal to find a lot of top-tier titles under its brand, and of course, Secrets of Christmas is one of them.
This video slot game has 5 reels and 25 pay lines. Like the rest of the slot's games in this review, Secrets of Christmas has the regular Christmas theme that we all love.
But before you dwell in the magic wonders of this snowy world, you must set your initial bet; in this game, bets can go from a minimum of 0,01 coins, up to a maximum of 50 coins, in other words, this game is ideal for both casual players and high rollers.
At this game, you will find several unique features such as bonus games, wild symbols, scatter symbols, free spins, and multipliers.
Wild symbols are represented by Santa himself, and as any other wild, it can replace all other symbols of the game excluding the scatter symbol. Santa can appear randomly on any of the reels and unlock free spins in the process.
The scatter symbols of this game are represented by various toys. If you manage to land 3 or more toys on any of the reels, you will then activate the free spins feature (this must not be confused with the free spins received from the wild symbol).
The free spins feature comes with 10 extra spins every time it is activated. Before the free spins start you will have to pick between 20 gifts to get special prizes; the number of prizes that you can open is equal to the number of scatter symbols you landed before unlocking this feature (between 3 and 5).
Finally, the free spins feature has additional bonuses that include wild reels, additional wild symbols, and even more free spins and bonus multipliers. The Snowflakes symbols can give you 2, 3, 4, 5, or 10 additional free spins when you land them.
Also, you can obtain x1 or x2 multipliers, get wild reels that can cover the second and/or fourth reels until the free spins round ends, and even turn the candles and bells into wild symbols.
Merry Xmas (Play n' Go)
Last, but not least, we present you with an amazing video slot with 5 reels, and 15 pay lines made by the incredible Play n' Go company. This last game offers to make bets from 0,01 coins to 1 coin, so, it is more recommended for casual players that just want to have a nice chill time playing a great Christmas-themed slot game, rather than someone who is looking to get a huge jackpot.
Nonetheless, this game has a 95.79% RTP, which means that it fits the high volatility category that we all know means getting more winning combos more often. Like many other Christmas slots, you will find holiday-related symbols like Santa Claus, candles, reindeer, and Christmas bells.
Merry Xmas slot offers most of the classic features that we are used to seeing in a slot game, these include bonus games, wild symbols, scatter symbols, and bonus multipliers. This game's wild card also serves as a multiplier for the total stake when it substitutes another symbol.
To trigger the bonus round, the player must land 3 "presents" symbols on the screen; then once the bonus game is activated, the player will have to choose one of the symbols that will pop out of the screen to reveal the winning amount that can go as high as x150 times the total bet.
3 top casinos to play these games
Now that you know the 7 best slot games to play in this season, you are probably wondering where can I play them.
While it's true that there must be hundreds and hundreds of casinos that have these games in their catalog, the reality is that none of them will offer you the same benefits as the following casinos that we will mention below.
King Billy Casino
King Billy is, without a doubt, one of the most popular online casinos these days. Besides offering the games we have mentioned above, it also has a huge game catalog with more than a thousand incredible top-tier titles.
One of the advantages of joining this casino is that you will get access to incredible bonuses and promotions available in various currencies (including cryptocurrencies). You will also be able to participate in amazing tournaments that are held regularly, and you will be part of an exclusive VIP program full of many special gifts and surprises.
Slots Capital Casino
Slots Capital is an incredible casino, suitable for all types of players, and with an eye-catching design. Here you can find a selection of the best slot games and casino games, accompanied by a variety of bonuses, promotions, special prizes, and monthly offers.
Besides, this casino has several popular payment methods and an extraordinary VIP club that all players, regardless of their time at the casino, can access and claim the incredible prizes that come with it.
SlotsMillion Casino
This is one of those classic experienced casinos that know very well what their players want and that manage to meet and exceed all their expectations. Recently the casino underwent radical image changes and is now completely renovated and updated to meet the demands of today's players. In addition to this, SlotsMillion casino offers amazing bonuses and promotions and a huge game catalog with over 3,000 titles to choose from.
One of the reasons that make this casino the perfect place to invest your money is that you can get, besides weekly bonuses, a series of completely personalized offers.
Summary and Conclusions
If you are a fan of Christmas (and even if you are not), this time of year is ideal to take advantage of the enormous amount of bonuses, promotions, and gifts that the best online casinos will be offering to celebrate Christmas. Also, you can play cool games while using these promotions to increase your chances of winning a jackpot. If you want to keep updated with the latest promotions and Christmas games, we invite you to regularly visit our website and our forums, where you will find relevant information regarding the vast world of online casinos.