ThePOGG returns over $1 million to casino players with casino complaints
ThePOGG returns over $1 million to casino players with casino complaints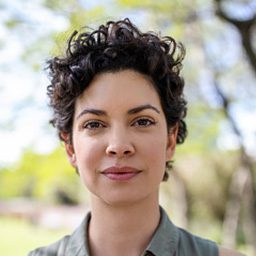 ThePOGG is proud to announce a milestone for the site as we have returned over $1 million to players. ThePOGG prides itself on providing a quality mediation process for players that is free to use.
Stats at a Glance
Just how much has been returned to players this year? How much is the average complaint worth to the player? What's the average daily return to the playing community? You'll be surprised to learn how much ThePOGG gives back to players through their casino complaints service.
Stats all time
Income recovered for players: Over $1 million USD
Total number of complaints: 1006
Average value of a complaint: $996
Stats in the past 12 months
Total money recovered: $346835
Total number of complaints: 395
Complaints resolved: 124
Complaints ruled in favor of the operator: 105
Complaints ruled in favor of the player: 99
"Over the last 6 years, ThePOGG complaint service has, in my opinion, consistently offered the most thorough and balanced dispute mediation service within the remote gambling market. Our attention to the details of each case and active participation in every complaint discussion ensures that our service delivers the best possible outcome in the highest possible number of complaint situations.
I have always felt that to deliver the service that our players deserve we need to engage with every complaint, and get to know the details, so that where a player has been wronged we can take the necessary steps to rectify the situation or, where an operator is unwilling to treat the player fairly, assertively warn other players to avoid that operator. This has played out time and time again where we've managed to get players with complex cases paid.
It's fantastic to see the service growing at a significant rate, having doubled the number of complaints dealt with year on year and the total money returned in far less than 18 months. We all want an industry with no complaints – and we could move closer to that if players just took a little time and looked for genuinely good operators before they signed up – but there will always be disagreements between players and operators and as long as that continues we intend to be here to help players get an impartial opinion on their case."
~ Duncan Garvie, Manager & ADR Official
About ThePOGG
ThePOGG.com is not your average online casino portal as the site pride itself on having a critical eye when it comes to casino reviews and having the toughest standards for recommendations. ThePOGG is one of the fastest-growing casino portals around and continues to add value and services to players to help them make the most informed decision on where to play.
Some of the standout features of ThePOGG include their Casino Complaints and Dispute Mediation service. The site also has terms and conditions monitoring service which offers customer protection from retroactively changed terms and conditions.
The site also lists casinos that hold the Deposit Guarantee Seal to refund a player's deposit if a casino recommended by them is found to treat a player unfairly. Our Bonus Reporting system offers an accurate and fair way to compare the value of the Welcome Bonuses at different operators. ThePOGG has the toughest standards in the industry for providing casino reviews. ThePOGG gives honest and accurate reflections of the services provided by online operators and most importantly for player peace of mind: placement and recommendation on ThePOGG.com can NEVER be influenced via improved revenue deals.