Talking Backgammon with Michael Strato
Talking Backgammon with Michael Strato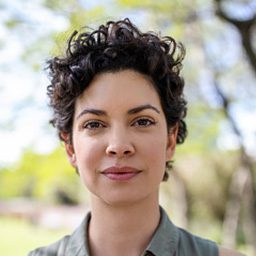 bio: Michael Strato is a Canadian journalist and backgammon player for more than 45 years. He is the Editor of the GammonLife.com backgammon magazine and a top international consultant on the game. He has evaluated and provided advice to several major online, play-for-real-money backgammon servers since the early 2000s.
Amongst other accolades, Strato was awarded the prestigious Chairman's Trophy at the World Backgammon Championships in Monte Carlo, Monaco in 2002. More at www.ibgdb.com/about.htm
For those that don't know much about backgammon, describe the game in your own words and how it compares to others like Poker or Chess.
The game of Backgammon is more than 5,200 years old making it the oldest game in the world. There are more than 50 variants of the game but the 'standard' version (used at tournaments) is played between two opponents on a board with 24 points – each player has 15 checkers of a distinct colour and roll a pair of dice to determine the numbers they can use to play their checkers, which are moved in opposing directions. The player who is first to get his checkers around, and off the board, is the winner.
Anyone who says that backgammon is a game of pure luck is simply wrong. And it's quite ironic that a person that believes it is all luck cannot be convinced otherwise. Yes, luck plays a factor as every so often you get the perfect, lucky roll in a given situation. But skill dominates the game and here's the proof – when you roll the dice you have two numbers to play and 15 checkers to choose from to make your move(s). There is really only one best choice because any other move will make you lose equity in the game. So which checkers should you move?

If you get the answer to that correct, every single turn of the game, you would be the best player in the world but you can still lose a game to a beginner who rolls lucky numbers. It's just part of the game.

Furthermore, with over a billion possible positions you can arrive at in a game of backgammon, even a talented player cannot study them all and remember the best move, and thus even the top tournament players, including world champions, are likely to make mistakes in almost every game they play. But in the long run, the player who studies the game will win more often than the player that doesn't.

There are programs created through neural networks that can evaluate any position in a game of backgammon, and tell us which move is the best, and those who have studied with these programs, and have used other methods, have become the top players in the world.

As for Poker and Chess, Poker is like Backgammon, it is skill and luck. Poker requires that you know the value (odds of winning) of your opening cards and as the game proceeds, you must continue to absorb and process winning odds and other information that is visible to you on the table, such as cards that are face up, cards remaining, etc. But as in Backgammon, where a roll of the dice can change the whole game around from a win to a loss, in Poker, you never know what card is coming out next.

Whereas in Chess it is pure skill. Chess requires that you look ahead as many moves as possible to determine what outcomes await down the road and there is no luck at all in Chess because there are no dice or cards that determine how you must make your move.
How long have you been a backgammon player and how did you get into the game?
I started playing backgammon with friends back in the early 1970s. The game was a fad, and in fact, people were playing it everywhere, in parks, restaurants, bars and discotheques. You can compare this a bit with how Texas Hold'em poker has become so big in the last decade or so.

So, I found an old backgammon board that my father had brought from Greece and we learnt how to play from the book, Hoyle's Rules of Games. It became a regular pastime for us and we all tried to hone our skills to become the champ of our group.
How has the Internet changed the game? Do you think it's given more exposure to new players?
The Internet has definitely made it easier for people to find a place to play as well as for fresh players to learn the game. It has changed the game in several aspects as well. With the Internet, you can gamble from the comfort of your home, you can find forums and discuss strategy with players from around the world, including top-level real-life competitors, and you can even get private online lessons from backgammon pros. Finally, there are sometimes online qualifiers held for players to win a package to travel to a live tournament that includes your plane ticket, hotel room and entry fees, which can turn out to be a really cool adventure.
Can players actually become professional backgammon players and earn a decent living playing the game?
Yes, there are quite a few players that dedicate their time to being professional backgammon players and who earn a good income doing so. If you dedicate your time to study the game and its intricate strategies, and you travel to live tournaments to compete, it is possible that within two to three years you will be able to reach the level of World Class player and win many titles, as well as, lots of money. It has been done in the recent past by a few players.
As well, a top player can make money gambling online or in backgammon clubs playing what we call "money games" as well as by playing "chouette" at a venue. Top players also make money giving lessons and by writing articles and books about the game.
Who are some of the great backgammon players that you respect and admire?
There are way too many that I respect and admire. However, I have had shared camaraderie with Francois Tardieu, Jorgen Granstedt, Nack Ballard, Paul Magriel, Mike Natanzon and the late Walter Trice, and so many others.
How have live backgammon tournaments changed over the years?
They have changed in many ways, but what comes to mind is that many tournaments now use chess clocks as timers in the backgammon rounds of a tournament. The clocks allow the entire event to progress at a steady rate and end on time.

Backgammon tournaments are often played over a long weekend, starting Thursday or Friday night, and ending Sunday night. Some are weeklong events, such as the annual World Championships in Monte Carlo, Monaco. I remember when clocks were not used that the "Super Jackpot" event of the World Championship would, some years, go into the wee small hours of Monday, well after everyone else has gone to bed.
Do you think backgammon is a game that can get more popular with time and collect a new generation of players to pick up the game?
This is a question that is often asked amongst the members of the international Backgammon community and many of us have done certain things to help the game grow, with success. However, not enough has been done and for a whole new generation of players to find and enjoy backgammon, it will take a catalyst, something to stimulate a movement, like we saw with Poker in recent years.

Things such as; tournaments that pay large money prizes and are partially sponsored by big money; getting the rich and famous to participate; getting exposure on television, the internet and through other forms of media and advertising.

For example, I found out how a certain backgammon play site, through a specific type of advertising, got 750,000 registered players from just one country by using a particular type of advertising. I guess it all boils down to what we have always known… "money makes the world go round".
Check these other Cool Links: