Popular Marvel Slots at Prestige Casino
Popular Marvel Slots at Prestige Casino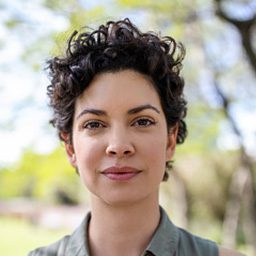 Prestige Casino is closed now
Prestige Casino has a new look on its website and we asked the casino manager to share with us the most popular slot games at Prestige. The most played video slots are Fantastic 4, Hulk, Iron Man, and X-Men.
Prestige Casino has undergone a new look and is offering a $1500 free play bonus for new players to try out the games without making a deposit. This no-deposit bonus can be played on almost all games and more importantly you can play it on their exclusive lineup of Marvel Slots.
Prestige Casino uses Playtech software and in 2009 Playtech struck a deal to share these unique video slot games from the historic Marvel comic books. Players are accepted from most countries around the world but currently do not accept players from the United States.
Iron Man's most popular Slot
Iron Man seems to be the most popular video slot game at Prestige Casino. Click on the banner to find out what this slot game is all about. You'll get a chance to play the game instantly.
The expanding wild icons are what make this game fun but also can accelerate your jackpot wins. In this slot you can also make high roller large sizes bets of $250 per spin. Losing a bet this large certainly isn't fun at all but imagine hitting the 5000x jackpot win!
Fantastic 4 Marvel Slot
Fans of Marvel comics and of course the Fantastic 4 comic will love playing this video slot. It certainly makes the comic book come to life which of course started in 1961. The first movie came to life in 2005 and later with a sequel in 2007.
True fans know that this comic has cult status but casino players that are getting their first taste of the Fantastic 4 slot are becoming fans.
Incredible Hulk Video Slot
The Incredible Hulk has been called one of the greatest and most popular Marvel comic characters of all time. If you don't know who the Hulk is then you just don't know your comics at all.
According to the Wikipedia Incredible Hulk entry, this comic first came to life in 1962 and has remained popular ever since. The Hulk video slot is a lot of fun with the Smash bonus, expanding Hulk feature, and the multipliers. This slot also has a maximum bet of $250 per spin, a maximum jackpot of 4000 coins, and 25 paylines.
Play X-Men Marvel Slots at Prestige Casino
X-Men features an array of characters from the legendary Marvel Comic books. The characters in this comic are like an all-star team of heroes versus villains.
This comic made its debut in 1963 and has gone on to cult status including a series of movies. The characters include Wolverine, Colossus, Cyclops, Gambit, Magneto, Professor X, Storm, and of course more.
If you want to see which characters are in this unique slot game you'll have to try the demo yourself. This slot also features a max bet size of $250 per spin with 25 paylines and all the characters from the X-Men comic book.
Just click on the banner to start playing instantly without having to make any downloads. Remember new players at Prestige Casino get a $1500 free play bonus and a 100% bonus up to $300 playable on most games including Marvel Slots. Read the Prestige Casino review page to learn more about the casino.