OPP charge 28 in Hells Angels illegal gambling ring
OPP charge 28 in Hells Angels illegal gambling ring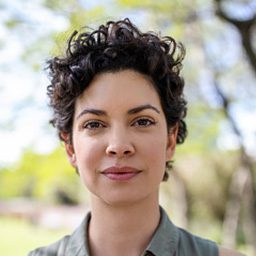 The Ontario Provincial Police have charged 28 people in connection with the Hells Angels gang over an illegal gambling ring. The operation was named Project Hobart and run for 2 years long and gambling wasn't the only questionable activity going on. The project was launched after an escalation of violence across Ontario and Quebec in relation to the Hells Angels. According to police, searches led to the confiscation of 21 firearms along with millions in cash and gold bars too. 28 people were charged with 228 offenses that include the following: breach of trust, bookmaking, money laundering, tax evasion and commission of offenses for the benefit of a criminal organization.
In the announcement by the OPP, they listed 5 websites associated with the bust which are Ultimate SB, Titan SB, PlaytoWin SB, Privada SB, and Players SB. In the announcement, the OPP was careful not to list any URLs associated with this but it seems these sites have been more or less disabled unless the sites are operating like player agents which is similar to pay-per-head services offered by companies in Costa Rica.
$131 million gross revenue in 5 years
Just how big of an operation was this? The police said from jan 1st to July 2019, the sites brought in approximately $13 million in gaming revenue and in the 5 years grossed $131 million in revenue.
We looked up playtowin SB and discovered the url playtowin.ag which .ag sites are typical of online gambling sites hosted in Costa Rica. In looking up the IP address of this site it is connected to ip address 45.55.185.46. Looking that up we can see many other websites using the same IP address and we see all the remaining sites listed by the OPP. It is probably likely that these domains are used for a set period of time before they are switched in order to avoid being discovered by authorities. https://domainbigdata.com/45.55.185.46
Website using this ip : 45.55.185.46
sbplay.com
playcr. ag
4spades.org
beachsb.com
titan211.com
kingbet247.com
president5000.net
iagents777.com
betsmart23.com
privada.me
ultimatesb.me
goldenhorseshoe.me
tntsb.me
playerinc.me
playtowin.ag
In researching these alleged websites, our team discovered that the sites were hosted on Digital Ocean web host which was the gateway web pages but the servers could be hosted by DGS which is a company based in Costa Rica.
For more info on the bust visit https://www.cp24.com/news/opp-take-down-hells-angels-illegal-gambling-ring-28-charged-1.4737171