Ontario's Online Gambling Market Opens
Ontario's Online Gambling Market Opens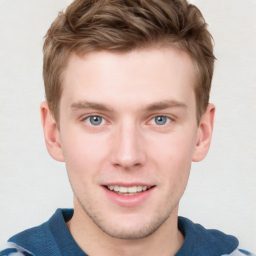 Canada's largest province has paved the way for the legalization of online casinos after Ontario launched iGaming, the new online gaming market. Many bettors were confused by the announcement back in January, considering that online wagering has been available in the province for years. The fact is that most online casinos and sportsbooks used by Ontario players functioned in a gray zone. The companies that provided interactive gaming platforms were registered overseas and were unsupervised by Canadian authorities. iGaming Ontario was created to regulate the industry and create local jobs. This agency will be under the authority of Ontario's Alcohol and Gaming Commission.
What Does It Mean for Bettors?
Bettors always benefit from a legalized and regulated gambling industry. This is a priority for the online space, as some casinos on the Internet are indeed scams. The new law requires operators to register with iGaming Ontario. The procedure is not trivial, and operators are obligated to comply. The main goal of Ontario's Alcohol and Gaming Commission is to protect citizens, promote responsible gambling, and offer self-help resources. Additionally, advertising is regulated to protect minors and stop misinformation. A casino's license can be revoked if it fails to comply with the guidelines. The proposed regulations have not discouraged companies. Before the launch date of the iGaming market, 25 companies successfully registered with AGCO. The number of registered companies is expected to rise, as several operators have announced plans to migrate their platforms to Ontario from overseas.
Improved Selection of Wagering Options
In addition, sports betting is now officially legal in Ontario. This market is expected to grow rapidly. Following the removal of Canada's single-game sports wagering rule, players now have more opportunities to prepare betting slips. The rules enable various sports betting types, such as single-game bets, parlay, straight bets, moneyline, over-under, in-game betting, proposition bets, pools, and exchange betting. However, several leagues are excluded, preventing punters from betting on those competitions. For example, the Canadian Hockey League will not be available on online gambling sites, and wagering in minor-league sports is not permitted. Several companies have not looked favorably at the new opportunity. They have voiced their disapproval of the decision to ban virtual sports, including some fantasy sports leagues. Plus, operators must apply for a federal betting permit for horse racing. Yet the number of online casinos that plan to register with iGaming surpasses those discontinuing their services.
Why Is It Happening Now?
Although players are beneficiaries of the legal online gambling industry, this was not the government's primary motivation. The reality is that online gambling offers many opportunities to boost tax income. Local financial institutions estimate that Ontario residents gambled over a billion dollars online last year. Many new jobs can be created as a result of legalization, as online casinos move to Canada and new casino companies are founded. Hopefully, these new jobs will not come at the expense of the traditional casino industry. This whole project started with the election of Governor Doug Ford. His party announced back in 2019 that they would work on creating a competitive online gaming market.
Final Thoughts
Competition always breeds success, and the launch of the iGaming market is expected to provide quality games and better sports coverage for Ontario bettors. Although many perceive the new policy as the legalization of online gambling, in reality, the activity has been legal for years. However, it was a monopoly controlled by the Ontario Lottery and Gaming Corporation owned by the government of Ontario. The new law opens the market to private companies, which benefit from a local registration, while players get rewarded with a secure lineup of top-notch online casinos and sportsbooks. The government will increase its revenue stream through taxes, which will benefit the community. There is much to be gained from this new development in Toronto and throughout the province.