Online Casino Guide for 2014
Online Casino Guide for 2014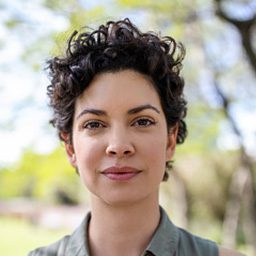 2014 represents more than just a new year. The way people use technology has changed immensely and to some degree has made us all a bit more connected. With mobile phones leading the way in 2013 that should transpire into the online casino trends for 2014.
Presenting your Online Casino Guide for 2014 gives you a heads-up on what you need to know as a player.
2014 this year represents many things for certain casino players around the world. One player in certain countries is seeing their governments add new laws and regulations with the biggest noise in 2013 coming from the USA from Nevada and New Jersey. Other states are probably set to follow as online gaming represents billions of dollars and more importantly, is something that local players can probably trust.
2014 is the year of online lotteries and mobile casinos
Smartphones are changing everything and people want to buy lottery tickets on their phones and gamble on them too. Lottery tickets will be popular as always but it is probably the last gaming product to become popular on the internet. As a few examples in Canada, the sites for PlayNow and EspaceJeux have their online lotteries attached to them which will be a big deal for players in the provinces of Quebec and British Columbia. Online gambling companies are fighting hard for a share of the markets elsewhere including the United States. So 2014 is going to be considered a year of legalization and that means a little more protection from players and the integration of online lotteries. As for mobile casinos, these are getting popular all the time as more online casino software has created mobile casino games to make them viewable and playable on their smartphones. We at least know that most people have an Android phone or an iPhone which means they have internet and a good phone to view any website. Any casino that doesn't have a mobile version is going to be considered out of date.
Events for 2014
World Cup 2014 in Brazil
The World Cup is the biggest tournament on the planet and one that is considered to be religious. During this tournament, there will be many sportsbooks focusing on this game but many casinos will have World Cup-related promotions running as well. If you are looking to bet on World Cup then visit our sister site betting bonuses today!
New casinos to look out for
When a new casino launches in 2014 we will have it posted! You can stay on top of all our casinos on our casino reviews and listings page.
New slots to look out for
When new slots get launched, we will have them reviewed and listed so check our slots review page or keep an eye out on the homepage.
More Free Spins
More and more casinos are offering free spins bonuses so this is your chance to take advantage and see if you can spin your way to a big win. Good luck in 2014 and may the casino gods be on your side helping you win big!