Non Gamstop Casinos and Problem Gambling
Non Gamstop Casinos and Problem Gambling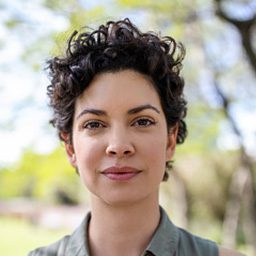 Gambling is a common word we use when we refer to a game that includes some kind of betting (usually money) and it can be described as just another fun activity like going to the movies or going out with some friends to a disco; but, gambling is also associated with addiction, and this is a very serious topic that not only affects the gambler, but it also affects the life of family, friends and any close person that wants to help a problem gambler.
There are several organizations, like, for an example, gamblers anonymous or gamblers aware. These organizations help problem gamblers around the world to gain the ability to overcome their addiction as well as giving moral support and tools to family members or friends that want to help to solve this problem. Casinos Bonuses Now supports responsible gambling.
UKGC's GamStop
Currently, there are several tools to prevent or to help problem gamblers; like self-exclusion, time-out periods, reality checks, account limits self-assessment quizzes, and many more; but, sometimes, some casinos don't show this information on very accessible places for players to find, and even some of them don't show them at all. So, even though there are regulatory organizations and there are organizations that want to help, there are also morally bankrupt casinos that will do anything to gain more players and to gain more of these players' money of course.
That's why the United Kingdom Gambling Commission (UKGC) has developed a revolutionary Responsible Gambling initiative called: GamStop. The objective of GamStop (as it name implies) is to prevent problem gamblers from accessing a large number of casinos and gambling sites, this includes casinos where the user is previously registered and sites where the user is not registered yet; in order to do so, GamStop collects the subscribed user's data and compares it with the list of casinos that holds a UKGC license or are regulated by it and permanently blocks him from those pages.
Non "GamStop" Casinos
Initiatives like GamStop bring hope to a world where we can find a lot of people trying to make a living out of some other people's problems (in this case gambling), but unfortunately, not everything is pink color; right now there are a lot of casinos that support this initiative, but there are several casinos that are out of the UKGC jurisdiction and because of that those are considered "Non-GamStop" casinos; this means that many of the players that were registered on GamStop might be tempted to look for Non-GamStop casinos to keep feeding their addiction, and many of these low moral casino companies are aware of that to the point that they will make the entire list of Non-GamStop Casinos with their available bonuses and promotions to gain more clients.
There is a case posted on casinomeister.com (posted here on august 14, 2019) where they had to personally post the information of some affiliate programs that were directly targeting problem gamblers. The worst part of this case is that this affiliate was using a post for the new UKGC initiative GamStop as a disguise to show a list of casinos excluded from that program. The situation with problem gamblers does not end with only advertising casinos to problem gamblers, there are also casinos like Bronze Casino that offer bonuses to admitted problem gamblers as shown by Casinomeister itself.
As mentioned before the UKGC's program GamStop only works with the registered user's information which means that there will always be limitations as they can only block casinos that are under the regulations of the UKGC; however, there are several other apps that will block gambling related content with a wider range.
Gambling Restriction Software: BetBlocker
You might have heard of software like Betfilter, NetNanny, Gamblock, and GamBan, these software programs help you to block this kind of content from minors or problem gamblers, but, today we are going to present you BetBlocker. BetBlocker is an entirely free app that is available on all devices (Windows, Mac, Linux, Android, iOS, and Fire OS) and, once installed, you will block the device from accessing over 6,100 gambling sites.
One of the advantages of using BetBlocker as a complement to GamStop (besides being a free app that you can install on any device) is that the app does not use the user's information and the app it's not restricted by jurisdictions or licenses; in other words, BetBlocker can block any site regarding their licenses, also meaning that it can successfully block all of the Non-GamStop casinos as well.
The combination of these two programs (BetBlocker and GamStop) it's quite unique and powerful because while GamStop helps the problem gambler by denying his access to licensed gambling sites, BetBlocker covers the only weakness of GamStop by blocking away those low-moral casinos that target customers by advertising themselves as Non-GamStop Casinos.
Problem Gambling Organizations
Gaming can be fun, but it is also very addictive, players that start presenting problems with their gambling should be helped by any means possible and every day we see more and more options to help and prevent problem gamblers. Software like the one mentioned before is a great tool for people that want to regain control of their lives or for someone that wants to help a loved one confront this problem. If you have a problem with gambling or you know someone that has a problem of this kind, we recommend that you visit Gamblers aware, gamblers anonymous, or the UKGC's main websites and look for the help that you or someone else needs.