How Poker Rakeback works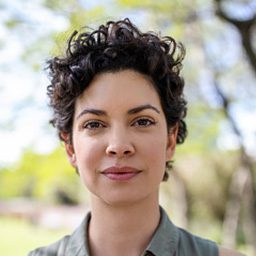 How Poker Rakeback works
Online poker is, without any doubt, one of the most played online games in the history of gambling, over the years many online poker sites have started offering their services to players that are looking to live the experience of an exciting poker game from the comfort of their own home.
In order to attract new players, online casinos and poker sites always come up with several different and attractive ways to gain more and more players, some of them offer welcome bonuses and promotions, others offer great VIP or loyalty deals, while, on the case of poker sites, they offer Rakeback deals.
If you don't know what a "Rakeback" or even what a "Rake" is, don't worry, is simpler than it sounds. When we refer to a "Rake" we are talking about the "way" that poker rooms make their money. The money of the Rake is deducted from every pot, this number is usually a couple of percent with a cap at around $3 at the highest limits, online tournaments also come with a rake, where a large portion of the buy-in goes to the prize pool and the rest goes to the poker site.
According to poker-rakeback.com, the term "Rakeback" refers to a refund to the online poker player. Every player that gets a Rakeback deal will get a refund of a percentage of their rake contribution to the poker room. The standard offers usually range from 20% to 40%, however, you could always get an even better offer from a poker site.
The Rakeback is accredited to your account based on the amount of rake that you generate in a certain period, this means that the more you rake, the more you will get from your Rakeback deal. For example: if you have a Rakeback deal of 40% and you rake $1,000 in one month, this means that you will get $400 back at the end of that said month.
How poker sites calculate your rake
Even if most online poker sites have a display with the total amount of rake taken from a pot on each individual poker room, the reality is that none of them will show your individual contribution to the rake, however, for accounting purposes, your personal rake will be recorded in the poker room backend and your Rakeback will be calculated based on these rake reports. There are two main ways that a poker room uses to calculate your individual rake contribution one of them is the "shared" method and the other one is the "contributed" method. According to rakeback.com, this is how both methods are defined.
The shared method: in this method, the rake is divided evenly among all players that were dealt cards. An example of how this works is by imagining that there are 10 players at a table,10 of them are dealt cards and the total rake is $1, this would mean that each player would be assigned 10 cents of rake.
The contributed method: with this method, players must contribute money to the pot in order to get assigned rake. The rake a player gets credited is directly proportional to the amount of the contribution that he/she made to the pot. If the player were to contribute $50 to a pot of $150 and the total rake taken was $3, then that player (that contributed with $50 to the pot) would be assigned $1 rake.
"Under the table" Rakeback deals
Apart from the usual deals, you could even get some "highly rewarded" Rakeback deals; however, you should be aware that these deals often end with a scam as they are not official deals, the party that offers these under the table deals does son on the basis of an informal mutual agreement where neither party carries with the responsibility to complete the offer and they could even back out at any given time.
If you want to make sure that you are getting nothing but real Rakeback deals, you should use websites like poker-rakeback.com in order to find the best deals available for you.
The difference between Cashback and Rakeback
Even if these two concepts are the same from the player's perspective (as with both of them you will get a percentage back of your total bets), from the poker room's perspective they are not the same, as cashback is usually an option offered by casinos to get rewards based on the player's VIP status or promotion offered, while Rakebacks are fixed percentages that the player will get regardless of their VIP status or active promotions.
How to get a Rakeback Deal
According to poker-rakeback.com the best way to get a Rakeback deal is by using official websites that refer to these said deals on the poker sites because if you create an account first and then you want to get a Rakeback deal you won't be able to get any as these kinds of deals are not a bonus or a promotion that you claim, Rakebacks are a type of "set up" deal that you must get at the moment you create your account, if you don't get it, then you will be stuck with an account with no Rakeback for life.
Getting Rakeback from tournaments and Sit & Go's
According to pokeristings.com, it is possible to get Rakeback from tournaments and Sit & Go's as Rakebacks works in any form of online poker where you spend real money. On tournaments and Sit & Go's you will have to pay pre-determined amounts of rake (known as tournament registration fees), you will see the rake displayed in the buy-in as, for example, $1+$.20 were $0.20 is the current tournament fee.
These kinds of poker games (especially Sit and Go's) are the best options if you want to generate larger amounts of Rakeback as you will be frequently buying into tournaments and paying the tournament fees.
Does every poker site offer Rakeback deals?
Unfortunately, the answer to this question is a big no. Even if Rakeback is a pretty good and attractive deal that poker sites use to incentivize their players, the reality is that not all poker sites offer them, however, this kind of sites compensate their lack of Rakeback deals with the addition of VIP or loyalty reward programs that are on par (in terms of benefits) with other poker sites that opt for Rakeback deals.
Check these other Awesome Pages: