The History of Casinos: From Land-Based Casinos to Online Gambling
The History of Casinos: From Land-Based Casinos to Online Gambling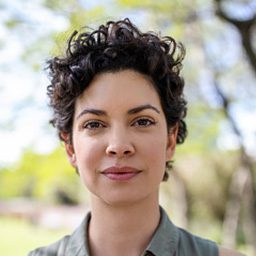 Casinos have been around for centuries. They were originally born out of the "ennui" or the French nobility's privileged and often boring lives. Gradually, though, casinos became a fixture in entertainment available to both everyday people and "their betters."
The first casino built outside the private parlors of high society was established in Venice, Italy, in 1638. It is known by the name of Ridotto. It was the first venue that attempted to introduce various table games and tempt visitors into exchanging money in an attempt to win more money back.
This first attempt lasted long until the Ridotto was shut down in 1774 as the city government purported that the casino had immiserated the local community. But just because casinos were shunned by some localities, it didn't mean that land-based casinos were not set to thrive. The games learned at casinos quickly gained momentum elsewhere.
Outside of casino establishments, people were playing card games and rolling dice, and those who had the means could even afford an early-day prototype of the roulette wheel. While roulette was a rare sight at first, gambling was not.
The Big Land-Based Casino Revolution
As the years dragged on, more casinos began opening in Europe at first. The Monte Carlo Casino opened its doors famously in 1865 some 157 years ago, embodying high society. While land-based casinos germinated in Europe for most of their known history, they didn't really blossom into the global phenomenon they are today before reaching the shores of North America.
The first casinos in the United States, a hub for gambling today, began arriving in the 20th century, at least in earnest. Las Vegas, once a desert city flung out in the middle of nowhere and backed by mobsters eager to launder money, was established as a lodestar in the Nevadan sweltering emptiness to attract those who sought their chance at casino tables.
But it didn't take long for the Silver State to catch up and legalize casinos as early as 1931 creating the first regulatory framework for casinos, and also allowing them to develop rapidly, introducing slot machines (one-armed bandits at the time), table games, and some standard of fairness.
It would take another 40 years for casinos to reach the East Coast of the United States with Atlantic City in New Jersey beginning to play a host of such land-based properties in 1976 and spearhead a change of its own. Today, Las Vegas and Atlantic City are the two primary venues where gambling is taking place in the country for the most part, but this is not it.
Casinos Go Online, Reaching New Audiences
In the 1990s an idea was formed – what if you could use the World Wide Web to reach new players? Many companies in the early days began looking for ways to do just that. The first online casino was created by Microgaming, a respected gambling company that was established in 1992. Microgaming was also the first company to start developing products for these online casinos.
But it wouldn't be the last or only one to do that. Inspired by Microgaming's success, dozens and later hundreds of others sought to replicate this. They were pleased with the prospect of delivering powerful products that had arguably a low operational cost and did not need physical maintenance so much or risked being jammed.
The idea of a Random Number Generator to guarantee fairness was borne, developed, and adopted as a golden standard across online casinos. Playtech and Scientific Games moved into the sector and created fresh opportunities for those who sought them.
Online gambling quickly became the norm for many, but curiously enough, land-based casinos didn't budge. While many thought online would completely supersede the land-based sector, none of those fears materialized in the long term. This is a testimony to the hundred-year-old land-based casino's staying power and to people's preference to use casinos and gambling as an opportunity for social exchanges.
Of course, even the innate desire to see other people could not deny online casinos their biggest strength – accessibility, and convenience. Today, both of these segments are alive and well. They are likely to be around for as long as there is gambling, and probably for as long as there is human civilization. Casinos have come a long way since they first appeared. They surely have a long way to go still.