How to Budget for the Las Vegas Grand Prix 2023
How to Budget for the Las Vegas Grand Prix 2023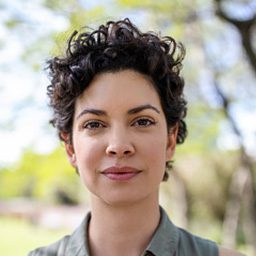 Are you planning to attend the North American Formula One Grand Prix? One of the three North American races of 2023 will be held in Las Vegas, and fans will soon buy tickets to see the world's best single-steer drivers race it out in one of the most famous cities in the United States. The Las Vegas Grand Prix 2023 is already making headlines, and seasoned fans know early planning and budgeting are crucial. So whether you prefer spending the three-day weekend watching the races or fancy single-day tickets, you need a solid plan. Here are some tips for budgeting for the Las Vegas Grand Prix 2023.
Determine the Ticket Prices
Budgeting is all about money, and the first thing you should look for when planning to attend any Grand Prix is the ticket prices. Many variables affect ticket prices. Single-day tickets are cheaper than the three-day weekend pass. Event destination and seating locations are also significant factors. So how much are the F1 tickets for the Las Vegas Grand Prix 2023? The three-day weekend pass costs between $125 and $225, while the single-day admissions can cost between $100 and $180. You can also watch the single-day Friday practice or Saturday qualifying, which are cheaper than what's charged for race days. Tickets for reserved grandstand seating locations are usually the most expensive and can cost $500 to $600, depending on the exact location. Such seats offer premium views of sections of the track. Seats close to the finish line are even more expensive, but you'll pay less for those in the lower rows of the grandstand than seats in higher rows. You'll also find VIP and hospitality areas with extra privileges and services. Let's look at the average ticket prices for the 2022 Grand Prix events to give you an idea of what you should set aside to reserve your seat:
Average Price Range: $27 to $12,495
Average Price for Single Race Tickets: $1,489
Organized Vs. DIY Travel
Fans looking to attend the Las Vegas Grand Prix 2013 have two main options; organized tour and DIY. An organized tour is perfect if you want the complete package with everything handled by the travel company. Many companies organize tours for Formula One fans. These companies help with plane booking, accommodation, seat reservation, hospitality, and other off-track adventures. If you prefer an organized tour, be prepared to pay more. You can also shop around to identify ways to save more. Most companies accommodate customizable packages, so you can choose what suits your needs. The alternative is to attend the Las Vegas Grand Prix 2023 on a DIY mission. DIYs are perfect for fans traveling on a budget. You get to sort through everything from seat reservations to travel to accommodation and other activities. However, DIY missions also involve a lot of research if you want to save more and enjoy your experience.
Getting There: Choose Your Travel Options
Traveling across borders is costly, but there are always ways to save more, especially if you embark on a DIY mission. Las Vegas is a major city, so booking flights is easy, and you won't have to pay a Formula One surcharge. When budgeting for your travel, consider all options available. You don't have to pick the closest airport to the city. Other airports might offer cheaper tickets, allowing you to save more money. You can also use budget airlines, and there are various online tools available when you need to find a cheaper flight. Note that flying isn't your only option. Fans with more time and flexible itineraries can leverage other means of travel, including self-driving, taking a bus, using a ferry, or taking the train. Compare travel options and determine the ideal choice and how much it costs to get to Las Vegas and back home after the event has passed.
Determine Your Suitable Accommodation
There are many accommodation options for all budgets, so choosing where to stay is a matter of preference. Camping in your tent or camper van is the cheapest accommodation available for F1 fans. You can self-drive to Las Vegas, stay on your track for the weekend, and drive back home after the event without worrying about accommodation expenses. If you own an RV, it's perfect for such expeditions, and you can even prepare your meals. If camping isn't your cup of tea, staying in a hostel is another budget option. Las Vegas is home to many hostel-style accommodations, perfect for single and younger Formula One fans. However, you'll need to sacrifice some luxury and expect to share the building with several people from all backgrounds. Other options include budget hotels that charge $100 to $150 for the weekend or double rooms that cost $200 to $300 per night. Make sure you choose a location closer to public transport. You can use tools like Booking.com and Airbnb to find the best accommodation options for your budget.
Key Takeaways When Budgeting
Attending the Las Vegas Grand Prix 2023 can set you back $500 to $1000 before you factor in travel costs. When budgeting, make sure you plan for everything you'll be doing to make the most of the tour. Important costs include ticket prices, travel, accommodation, and meals. You can also plan for other activities you'd like to partake in during the weekend. For example, some fans prefer visiting local pubs and casinos, while others would rather enjoy packed drinks in their camping vans. The best approach is to outline your needs, review your options and set a budget to ensure maximum fun. Alternatively, you can go for organized tours that handle everything on your behalf. It all boils down to personal preferences.