Good Online Casino Advice
Good Online Casino Advice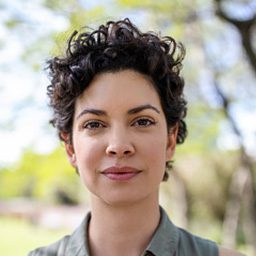 Where can I find a Good online casino? This is a tough question to answer but we will tell you what to look for when searching for a quality casino for you to play.
Finding a good online casino is easier said than done however as a casino player you must look out for some features to find which one is best for you.
This guide will give you some tips on your search for the best place to play. We will discuss casino bonuses, customer support, fast payments, and VIP bonuses. We hope you appreciate the advice.
I want a good casino bonus
Casino bonuses are a way to judge a casino on the first impression.
If you see a casino that is offering a signup bonus that is higher than 400% match, it is probably a little too good to be true. As a rule of thumb, a good casino signup bonus should be 25% to 200% with the average being 100%.
Keep in mind if you like to play online blackjack or video poker then you should make sure those games are eligible. Many bonuses under 100% will be eligible for all games whereas anything over 200% is rarely allowed for table and video poker games.
Bonuses don't stop there and these are just signup bonuses. You want to know if your casino offers reload bonuses or cashback bonuses. These bonuses are essentially stepping stones to Vip bonuses and any good online casino will have this setup for their players.
Nothing is worse than depositing a few times, losing and not getting a bonus for playing there.
Good Casino Customer Service
You would think all online casinos would have good customer service but they truly do not. Remember before you signup, if you have a problem with a casino, you will have to deal with their call center or email staff.
You can test them in advance by going onto their live chat to ask some basic questions or call their telephone support. If nobody picks up the phone then, they won't pick up the phone later on.
Also if you get someone in live chat who doesn't care to help, this is not the person you want to deal with if you want to withdraw your money.
Fast Payments
Not all casinos pay fast so this is a tough one to test. Overall many of the casinos listed in our gambling guide pay within 48 hours. You can always test a casino by depositing $100 and playing without a bonus. If your balance drops to $50 just cashout and see how fast they respond.
A good casino will ask for your photo ID and a recent utility bill and pay your winnings within 48 hours.
Good VIP Bonuses at casinos
Now that you have found a few casinos you can trust you should come to expect some Vip bonuses along the way for your player loyalty. This also takes time to discover a good casino and how they will treat you.
Remember if you follow the steps of finding a good casino with casino bonuses, fast payments, and good customer support, a good chance is they will have a good Vip program.
Just don't be afraid to ask a casino rep as one of your questions as to their Vip program if they have one. Just ask how it works and the way they respond will tell you if you have a good online casino or not.
Links of Interest: