Codeta: Best Rated Live Casino for 2018
Codeta: Best Rated Live Casino for 2018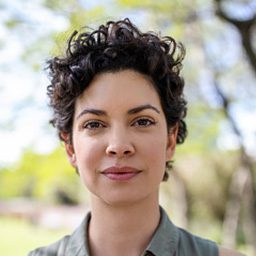 Update October 5th, 2018: At the moment we don't recommend Codeta casino until further notice. We have read information about the casino having financial issues in paying employees and the casino will be listed as not recommended until further notice.
Out of all the live casinos that are out there, there is only one we want to talk about and that is Codeta.com. Many casinos have live casinos as part of their selection of games but not many casinos focus more on the live games first and foremost. Codeta is one of the few casinos that actually does this where you know you'll get the best live dealer games experience. At casinos. co they had Codeta rated at 6.0 out of 8 which is a fairly high score for them and was top of their list on their live casino's page.
What is Codeta and what does it mean?
After asking a live chat agent, they didn't know and then sent us to another live chat again, then they sent us back to the original agent, who then sent us to another agent and rather than answering with a text, they took a screenshot in the about page of Codeta.com website and we get this
The name "Codeta" was born during our founders' travels throughout Asia in pursuit of the world's best gambling experiences. The self-created word is unique d could be associated with "coup d'état" – a French phrase that reflects our well-prepared coup against the industry, launching the top class digital casino honoring Table Players and the thrill of The Games.
Codeta Games
Live Blackjack
Live Roulette
Live Baccarat
Live Keno
Live Poker Games
Live Blackjack
We counted 17 live tables when we wrote this article. Yes, 17! Most casinos don't even have 17 table games let alone this many variations of blackjack. A few of their games and variations that stood out for us were
Codeta Blackjack – Exclusively branded game
High Roller Standard Blackjack
Blackjack Silver – High Limit
Blackjack Party – Evolution Gaming
Blackjack Multiplayer Common Draw – NetEnt
Live Roulette
I counted over 40 roulette games where most of which were live roulette games of some time. I could easily write a whole article dedicated to the variations of live roulette games but here's another summary of the standout roulette games they have.
Authentic Turbo Roulette
Double Wheel Roulette
High Roller Roulette
Auto Roulette Live 30 seconds
Double Ball Roulette
London Roulette – Evolution Gaming
Roulette Dragaonara – in Dragonara Casino in Malta
Live Baccarat
Players have a choice of 12 different baccarat tables, good luck finding 12 baccarat tables in any land-based casino. Some of the companies and software behind these games include Ezugi and Evolution Gaming.
Live Keno
Playing keno live maybe isn't that much better than playing the RNG casino but if you have ever been second guessing if the numbers are random then it's hard to question the game played live especially when other people can bet on it. Keno is like a mix of a lottery game and a scratch card, just play, pick all your numbers, and see what numbers come out, and hope you have enough matches for a win.
Live Poker Games
For players that love table games outside of blackjack and baccarat, Codeta has a good collection of games. They include Three Card Poker, Casino Hold'em, and Caribbean Stud Poker. Overall there are 6 games available for those that like these popular table game variants.
Slots at Codeta
Although it's not as obvious, Codeta does offer slot games and they have some bonuses to go with it and sometimes offer free spins too. Most of the slots you'll recognize as games from NetEnt include popular slots like Starburst, Gonzo's Quest, and Flowers. They do have a few other casino software and they do have a large offering of slots by Microgaming.
About Codeta
Codeta launched in June 2016 with much fanfare. The casino was a fresh look at gaming where there are so many new casinos opening up all the time it gets both hard to follow and tougher knowing which new casinos are any good. Codeta was well-liked by players and even affiliates too with their affiliate program Cofetaff.
The reason why we say they are the best-rated live casino for 2018 is they are one of the few to focus on live games and they have possibly the biggest selection of them.
Also, they happen to have the best games too so that never hurts. A notable runner-up casino would have to be Premier Live Casino which is another casino that's dedicated to games with live dealers. When it comes to choosing between these casinos, Codeta has the edge.
For more Awesome Casinos on 2020 click here