Castle Casino Interview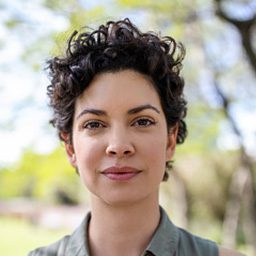 1. CastleCasino has recently been awarded our top 25 Casinos award from Casino Bonuses Today, Congratulations! What do you think makes your casino a real fans-favorite?
Great – we're flattered! This interview comes at just the right time, as we've launched our shiny new website. I'd say our live games are a firm favorite amongst fans. RnG games don't deliver an authentic casino experience, and players are always skeptical about the software behind them. Live casino games are the real deal – players can see exactly what's going on, and socialize with others at the table. The other great thing about our Castle is its accessibility: we offer 12 languages and 3 currencies. Our license also means we are one of the few casinos to accept French and Spanish players. And finally, our new, cashback focussed VIP scheme makes it one of the most rewarding in the industry.
2. Can you tell prospective players out there about the game options available with your casino, and what makes them special/popular?
Sure – we've got a slick live dealer suite powered by Visionary igaming's technology, which offers live blackjack, live roulette, live baccarat, and live punto banco. We've got all the classic RnG games, and brand new slot games by IGS to complement.
3. What recent features have you added, and how have the fans responded?
Okay, so first of all, we are now international. We offer 12 languages (including Arabic), 3 currencies (Pound, EURO and US Dollar), along with multi-lingual support.
The biggest improvement for players though is our promotions and 'Royalty Club'. We now offer a 100% up to £/€/$ 250 welcome bonus, and a £/€/$ 10 no deposit bonus for players to test the waters risk-free. The Royalty Club, meanwhile, is a generous VIP scheme: we offer players up to 12.5% cashback on monthly losses (this comes with a generous, 2x wagering requirements), regular reload bonuses and monthly raffle tickets to win goodies such as PS4s, iPad, and Kindles. The Royalty Club is based on medieval ranks (squire being the lowest, King/Queen being the highest), and it's relatively easy to join – you just have to accrue £/€/$ 250 in lifetime deposits!
4. The mobile gaming community is now bigger than ever, can you tell us a little about your mobile betting platform?
You're quite right, mobile gambling is growing, although desktop play still dominates. We are currently in the process of integrating mobile – the design is all done, we're just waiting on some of the codings. Within the next 4 weeks, our whole website and catalog of games will be mobile compatible!
5. You host a range of slots, some new as well as many classics, which do you find are the ones which keep making players return?
People tend to think themed (film, superhero etc) slot games are automatically the most popular. We beg to differ, our IGS catalogue which features classics such as Transylvania and Black Diamond attract a fair number of players. This isn't to say we won't be adding themed slots in the future – they just aren't a priority since live casino games represent our flagship product.
6. Aside from the slots, what games are the favourite at your casino with the fans?
Without question, the live casino table-game classics. Roulette is vanilla gambling – it's so easy to pick up and play. Blackjack incorporates a strategic edge (it's one of the few games you can optimize your bets), so that goes down a treat. And then there's baccarat – James Bond's favorite. Baccarat is massive in Macau, and it's becoming increasingly popular online too.
7. Do you offer a program for your loyal / VIP customers? If so how do players get involved, and what's up for grabs?
Yes! As I mentioned, you need to have registered £/€/$ 250 in lifetime deposits to enter the Castle Casino Royalty Club as a squire. The program has 5 levels – squire, knight, baron, prince and king/queen. Players move up based on their total, lifetime deposit amount. There are some nice rewards Game consoles, iPad, and Kindles are up for grabs in the monthly raffle. Players can enjoy monthly cashback on losses and/or reload bonuses of up to 75%. Kings and Queens will also benefit from a personal account manager and mystery VIP prizes.
8. What can new members who might be looking to play at CastleCasino expect as a player, and from the casino staff as support?
We've been an active brand for over 4 years, and we've got a good reputation for customer support. We offer 24/7 email support, live chat and even telephone support (but don't go drunk dialing!) Players can expect personalized bonuses based on their favorite games, and kings/queens get the privilege of a personal account manager issuing surprise prizes.
9. Do you have any upcoming events, new features, or anything else exciting that fans might like to know about in 2014?
We are very close (less than a month) to have a fully functional, mobile responsive site, which will allow our players to game on the go. We want to bolster our live casino suite by adding more games, such as 3 card poker (brag). And finally, we want to add more spectacular player promotions: think cars, cruises, and tonnes more cash! Long-term, we want to add a bingo client and sports-book to offer the whole gambling enchilada. Read the review of Castle Casino to see the full list of casino bonuses offered.