CasinoSaga interview with VIP Host Per Thorn
CasinoSaga interview with VIP Host Per Thorn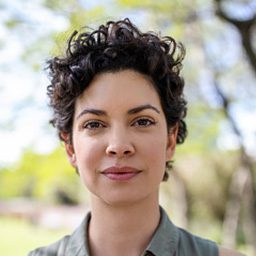 1. What is Casino Saga all about and how does it differ from all the other casinos? First of all, customers create their own Casino Hero and pick their personal avatar. After this, their journey starts on the Saga Island. When playing normal casino games, they also travel towards the next region and the boss that protects this region. Players can follow their journey with a progress bar that fills up when they are playing casino games, once they reach the next region they can challenge that boss. We have built our own boss games and if players win against the boss, they collect his treasure and keep their journey towards the next region.
2. Even though the casino has been online a few months, how have the players been enjoying the Saga experience so far? We have only been live for about six weeks, but we already have had a lot of great feedback. Players really enjoy that they get to experience something more when they at the same time play casino. Another thing that our players also enjoy is our weekly creative promotions that players participate in as well, on top of everything else. This is something our players also enjoy – that we think outside the box to give them a richer experience.
3. Do you have any free spins for our players? Our welcome bonus contains up to 250 free spins. When they enter CasinoSaga.com they can press Wallet and they will see which welcome offer they can get.
4. How does the VIP and loyalty rewards program work? Since our casino is a bit special we keep rewarding our players on their journey all the time and the more they play, the more bosses can they meet and collect treasures. Players also collect XP (Experience Points) and we have promotions based on the amount of XPs they have. The more XP – the better offers from us. However, we also do have our VIP manager that contacts our VIP players and make sure they are satisfied with Casino Saga.
5. Is the casino available to play for mobile phones? Not yet, but everything is ready and now we just wait for Apple to approve our app and it will be available in App Store!
6. If a player needs help on their account, what are the best ways to get a hold of the casino? From 10.00 – 24.00 CET we have live chat where our Support Heroes are ready to help.
7. For players that haven't yet joined Casino Saga, why should they join and what can they expect as a player? Something new and exciting with lots of extra treasures along their journey. They can also expect a lot of creative extra promotions to give them an even richer experience. We already have a great product, but we have a large team that only has one task – and that is to keep improving our product! This is very important for us, to keep adding features for our players. I can really recommend players to join now so they don't miss our Saga.
Check out These Awesome Links: