Casino Website Design Fail
Casino Website Design Fail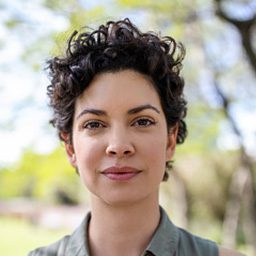 There are many online casinos that are designed with the user in mind however there are other times when either the marketers themselves or the designers have no idea what they are doing and make epic mistakes. It is with Vegas Mobile Casino that we couldn't take our eyes off of this epic failure of a casino website. Before we point out what the failure is, see if you can spot it for yourself.
I'm sure when the designers got back to the marketing department the first things they said were approved. With a name like Vegas Mobile Casino, one would assume that images of Las Vegas would be used. If anybody knows their American cities, they would probably know which city this was upon the first inspection. One of the first things to notice is the GM logo at the top of the building. Certainly, some of the iconic buildings and images are not featured in this image. Let us have a deeper look into the image in question.
As you can see from the image this is clearly a picture of Detroit used on VegasMobileCasino's website. Maybe Detroit Mobile Casino would be more appropriate for this one. If we had a worst designed online casino award, Vegas Mobile Casino would certainly be a front runner to get it, if not be the runaway winner of it. Aside from the £5 free no deposit bonus this casino doesn't have any compelling reason to join it. Putting all of that aside, the casino is actually not as bad as it looks having the backing of Excel Affiliates featuring a decent group of casinos and powered by Probability Gaming software. They might be a good gaming group but this casino design has to go. Besides Detroit is a symbolic city for more than just auto mobiles but bankruptcy and what casino player aspires to be bankrupt?
Other Links of Interest: