The Math Behind Online Casinos
The Math Behind Online Casinos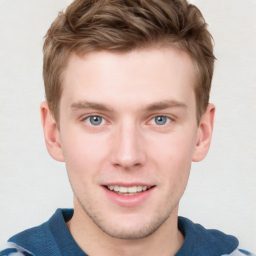 Online casinos use bonuses and special promotions to draw in fresh players or reward loyal players. These promotions take many different forms, ranging from no deposit bonuses, welcome bonus packages, free spins, cashback bonuses, and a variety of VIP perks. Contrary to the popular belief, these bonuses are not 100% free money. Instead, they should be regarded as marketing tools.
When casino operators give players a bonus, they want something in return. Usually, players must sign up for an account, make a deposit, and spend time playing games on their platform. At times, casinos actually lose money by handing out different bonuses. Nonetheless, they can also significantly minimize their losses through a variety of rules and limitations that all players must comply with.
If you are curious to learn the math behind casino bonuses and the way operators choose their terms and conditions, keep reading.
Bonus Amount Limits
The great majority of online casinos establish limits on their bonus amounts. These limits depend on a series of factors. The list includes the selected bonus, the size of the deposit, and the player's status. For example, a no deposit bonus usually offers a smaller bonus amount, usually between $10 and $50.
Since these bonuses do not require players to make any real money deposits, casinos need to limit their losses. No deposit bonuses encourage newcomers to play selected casino games while allowing them to potentially win money without having to link their credit cards.
On the other hand, bonuses that rely on players' deposits are known to give out more generous bonuses. They usually range between $10 and $5000, with the casino matching the deposit amount 100%, 200%, 300%, or more.
Withdrawal Limits for Casino Bonus
Casinos also set limits on players' withdrawal amounts to minimize their losses from promotions. Cashout limits for casino bonuses depend on the casino, the selected bonus, and the player's status, whether VIP or non-VIP. A no deposit bonus has the lowest cashout limits, usually between $100 and $300.
Casinos usually cap the withdrawal limits for first deposit bonuses at $500 up to $5000. Some casinos do not use any cashout limits on some or all of their bonuses.
Bonus Expiry Date
Provided casino bonuses would not have any expiry dates, players would be able to redeem large bonuses and use the money for as long as they want.
Unfortunately, all casinos set up clear validity time frames on all bonuses. Players must comply with the validity period imposed on using a certain bonus. The majority of no deposit bonuses have a validity time of up to a week. Match deposit bonuses are normally valid between 30 and 45 days.
There are also time frames imposed on complying with all wagering requirements. This time frame ranges from one up to three months. The longer the bonus expiry date, the better for players.
Bonus Wagering Requirements
Casinos use bonus rollover/playthrough/wagering requirements as excellent ways of minimizing their losses on bonuses. Let's take the example of a player who claims a $50 no deposit bonus, uses it to play a progressive slot, and wins $10,000. This would trigger a huge loss for the casino. Hence, the need to use wagering requirements to limit bonus losses.
Casinos use these tools to make sure all players play through the bonus amount a predefined number of times, usually between 1x and 50x. What do these wagering requirements mean?
A player who earns a $50 bonus with a 20x playthrough is asked to spend $1000 at the respective casino prior to being able to cash out the bonus winnings. Some casinos offer zero wagering bonuses, but these are rare exceptions hard to come across. Any money won using these bonuses can be instantly withdrawn.
Excluded/Eligible Games and Betting Limits
Small bonuses can bring players huge money wins by playing progressive jackpot slots with million-dollar payouts. Casinos want to steer clear of the huge losses associated with these bonuses by limiting the type of games that can be played. they do this by using lists of eligible or excluded games. High-stake games are usually excluded from the list.
The same goes for large bets that could significantly boost players' profits. Nonetheless, most casinos offer a rich selection of engaging games that can be played with bonus money. Immortal Romance, Starburst, Book of Dead, and Thunderstruck II are some of the coolest video slot games you will find in most casinos.
Game Weighting and Contributions
This brief casino bonus math lesson would not be complete without mentioning game weighting. This is another tool used by casinos to limit their losses. It establishes the amount a player must wager to fulfill the requested playthrough requirement when playing certain games.
Usually, video slot games that rely on change contribute 100% toward the playthrough. Table games that can be won using certain skills contribute between 5% and 20%. This is because players can mathematically increase their winning odds by using their skills.
Final Thoughts
Online casinos take many risks when offering generous bonuses to new and existing players. They also use a series of tools and math rules to afford to keep handing out these freebies while limiting their losses. Understanding how maximum bonus and maximum withdrawal amounts work, how to fulfill playthrough requests, and how to comply with game weighting is essential for all players.