Blackstone's Clarion Acquisition and how it affects the iGaming Industry
Blackstone's Clarion Acquisition and how it affects the iGaming Industry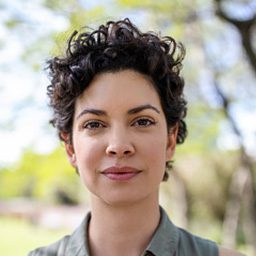 Clarion Events, one of the top independent events organizers in the world was recently acquired by Blackstone. From the time it was established in 1947, Clarion has steadily established itself as an international company with a platform that is considered one of the best in the industry.
How big of a company is it? Operating out of London, the company currently has over 950 employees spread over 13 locations worldwide. More impressive is the fact that it is counted on to organize and manage over 180 events and exhibitions across 50+ countries annually. A number of these events fall under vertical markets such as Defense and Security, Home & Retail, Technology and Energy, as well as iGaming.
Shared Vision for Growth and Development
Overall, the Clarion acquisition is a boon for both Blackstone and Clarion Events. Blackstone's take over of Clarion allows the events business to grow thanks to the investment firm's relatively large resources and network. Other than this, the investment firm shares and is verys supportive of Clarion's vision and future goals. Russell Wilcox, Clarion's chief executive, noted in a joint press release that the company was: "extremely excited about our new partnership with Blackstone and see a great future going forwared." He added that "with their support and and strategic leadership, we will be looking to expand our global platform even further, both through consistent organic growth and successful integration of acquisitions into the portfolio."
How this affects the Online Casino Gaming industry
One of the companies under Clarion that would likely benefit the most from the takeover is iGaming Business. The company has been around for over 14 years and it specializes in providing vital information to the burgeoning iGaming sector. It does this through the events that it organizes, magazines, intelligence reports, and the numerous online information portals that it manages.
Right now, it has over 16000 offline affiliates, vendors, as well as operators who consume the content and information that the company publishes. Online, these numbers go up to a whopping 75000 making iGaming Business the biggest publishing company in the industry today.
Considering the rapid growth of the iGaming sector even before Blackstone's move to acquire Clarion, it's entirely possible that the company will allocate considerable resources into iGaming Business. With an expanded network and resources, iGaming Business has the rare chance to extend its already impressive reach in the industry even further. In turn, the influx of funding could result in better services for the thousands of affiliates, operators, and vendors that rely on the company for information to expand their own businesses. Right now, the worst that could happen is Blackstone allowing the company to continue its operations without injecting additional resources or capital (which is highly unlikely).
Was this a great deal for Blackstone?
Getting Clarion Events wasn't cheap for Blackstone. When Providence Equity Partners put up Clarion Events for sale, it valued the events business at £600 million. While it wasn't mentioned on any of the press releases the companies sent, it is highly likely that Blackstone paid this much to acquire Clarion. Of course, it's still too early to say whether the acquisition is justified. Considering the recent advances in Technology and Energy as well as iGaming sectors though, Blackstone's move makes a lot of sense. The company has also been active in the last couple of days particularly with its £2.9 billion bid (together with CVC) to take over payment processor Paysafe. If that does push through then Blackstone would be in a very unique situation. Not only would it have a major stake in a payment processor that's growing in popularity in the iGaming sector, but the company would also have control of the biggest publishing and events organizing company that caters to the very same sector.
For more on the news read the press release from Blackstone
https://www.blackstone.com/media/press-releases/article/blackstone-acquires-clarion